10 Best Makeup Editing Apps in 2022 [Android & iOS]
Today, a woman's outfit is never truly complete unless she works on her face. When applied properly, makeup is amazing because it can transform an ordinary-looking woman into a stunning one. Want to appear more attractive in your candid pictures? Or are you prepared to enhance your selfie makeup? If so, using makeup editing tools can be your best bet for obtaining beautiful skin in photographs. Here is our list of the Top 10 Makeup Apps for Android and iOS with more information.
1. Facetune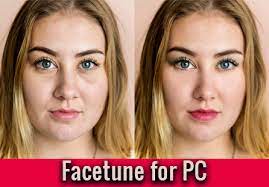 One of the top cosmetics applications available on iOS Appstore and Google Play is Facetune. It has a tonne of photo-editing features and may be used to enhance the beauty of your pictures. Facetune has several capabilities, including tools for photo retouching, editing, beautifying the skin, creating the perfect smile, and removing red eyes along with other tools for perfecting the eyes.
A handy cosmetics tool, a facial structure reshaping option, and many more photo-enhancing options are available.
2. B612 
B612 is a popular makeup photo editor with more than 500 million downloads that combines a variety of artistic skills. The real-time glomming and immaculate skin modification with simple instructions would especially appeal to makeup lovers. This tool also allows you to make fantastic and enjoyable collages and top-notch music videos.
3.  YouCam Makeup
One of the most popular cosmetics applications is this one. It has helped many ladies find the makeup that best suits them. It can also be used to upload and share pictures online. The software offers a variety of makeup effects to quickly transform your appearance. When it comes to apps like these, the makeup looks professional, which is really important. There is a thorough lesson in skincare,  which aids users a lot.
4. Selfie Editor
One of the greatest makeup apps available on the App Store, Selfie Editor has several really helpful tools that allow you to enhance your appearance and edit your pictures like an expert.
The software provides a variety of makeup tools to help your face look beautiful, including a skin-glow tool, blemish removal options, spot removers, eye beautifiers, teeth-whitening tools, and other features. incredibly helpful app for improving your photos
5. Sweet Snap Camera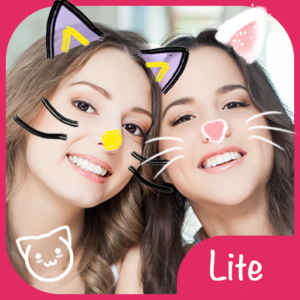 The adorable camera is equipped with all the necessary instruments to create some darkness on the lifeless skin. You may adjust the exposure quality as well as the fixture information for blemishes, pimples, and facial expressions here. Additionally, with over 100 million downloads, this is one of the most popular makeup editing apps.
6. Mary Kay Virtual Makeover
Mary Kay is renowned for its excellent female beauty products. If you currently purchase their items, learning that they also have very helpful software that provides you with a complete makeover in a short amount of time must be a source of joy. This app is particularly useful since it lets you know exactly which Mary Kay product will look best on you. You are permitted to post your findings on social media.
7. Perfect365 Makeup App
You may improve the appearance of your face in images with the one-tap makeover tool for iPhone & Android.
One of the best makeup apps available on the App Store, with 20 potent tools for lips, cheeks, face, and eyes. several helpful tools to fix red eyes effects, blemishes and other skin problems.
8. Pretty Makeup
Slick graphic editing software is over here for the improvement of your picture using pretty makeup. Additionally, it keeps a variety of adjustable features, such as the ability to style hair and change facial expressions. As a result, you may simply improve the intricate details to remove spots and pimples that appear to be insignificant in the images.
9. Makeup Plus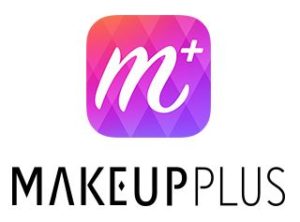 Some of the best makeup looks are available on this app. It will be difficult for you to decide because there is so much on exhibit. There is even the opportunity to add makeup and accessories, which will significantly increase the beauty of your photographs. This app offers makeovers from a number of well-known makeup artists, including Bretman Rock, Nikkie Tutorials, Lisa Eldridge, Christen Dominique, and Angel Merino.
10. Visage Lab
Powerful picture editing software that enhances the beauty of your photos in a matter of seconds. Excellent programme that can be used to whiten teeth, reduce the appearance of red eyes, and remove makeup from the skin. This software is available for free download from the App Store.
A feature-rich photo cosmetics programme offers possibilities for automatic face retouching with only one click, repairing red or white eyes, and many other things. Additionally, it has 40 or more artistic photographic effects that can transform amateur images into polished ones.