11 Best Non-Android Phones from Trusted Brands
Android's continued dominance in the smartphone industry is largely attributable to its greater availability across a range of pricing points. Many people dislike android smartphones. So check out our selection of top-featured phones with 2G, 3G, and 4G connectivity if you've been looking for the greatest non-Android phones to meet your everyday needs! However, there aren't many non-Android models that appeal to Indian consumers more than their Android counterparts do due to their high function-to-price ratios. The top 11 non-Android smartphones from Reliable Brands are shown below.
1. Nokia 3310 Dual SIM
The Nokia 3310 Dual SIM, which measures 115.6 x 51.0 x 12.8 mm and weighs roughly 79.6 grammes, is powered by a 1200 mAh battery that offers over 22 hours of talk time. The smartphone has a 2.4-inch curved, polarised display with a resolution of 240 x 320 pixels, and it runs the Nokia Series 30+ operating system.
Additionally, it allows microSD card expansion for storage of up to 32 GB. MP3 player and FM radio are two other capabilities that the phone boasts. It has the conventional numeric keypad and is offered in Dark Blue, Red, Yellow, and Grey colour options.
Mangago – Get The Best Of Manga And Anime On Your Mobile
2. Nokia E5
The Nokia E5 is a business-friendly phone that is great for IM and social networking as well as handling heavy daily email loads. A PDF viewer is also included, and Office documents are simple to read and edit. One of the model's highlights is the Nokia C3 messenger, which also supports Microsoft Office Messenger.
The low-resolution screen, however, marginally impairs browsing. The Symbian S60 OS, which powers the E5's 600MHz processor, limits the phone's frills to a minimum and speeds up performance. The camera is a reliable 5MP device with 15 frames per second video recording, but fixed-focus is a weakness that detracts from its setup.
3. Samsung Guru Plus B110E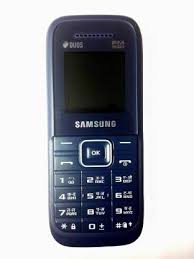 The 1.5-inch TFT dual SIM phone weighs under 66 grammes and has a screen size of 128 by 128 pixels. Longer talk times are promised by the 800 mAh battery. A calculator, stopwatch, calendar, alarm, and FM radio are additional functions. You have the choice between the colours Blue, White, and Black.
4. Sony Ericsson Mix Walkman
The Sony Ericsson Mix Walkman is a music-focused phone, in keeping with the tradition and guiding principles of the Walkman line. It includes stereo speakers, a Walkman player, and a stereo FM radio with RDS and TrackID. An inventive effort to compete with the Android experience is the four-corner UI. The phone focuses on social networking in addition to music, featuring integrated integration of Twitter and Facebook through the Friends app.
5. Nokia 150 Dual SIM
The Nokia 150 Dual SIM, which has a 2.4-inch QVGA screen with a resolution of 240 x 320 pixels, runs the Nokia Series 30+ OS. The device has 16 MB RAM out of the box and 32 GB of extendable capacity.
With the 1020 mAh battery, you may talk for up to 22 hours. Additionally, it has an FM radio and an MP3 player, and it comes in Black and White colour options.
6. Samsung Omnia B6520
Samsung's preferred operating system is still Android, but its Windows phones are quickly becoming formidable rivals. The Omnia B6520, which runs Windows Phone 6.5, is a nice example of a utilitarian phone with a full QWERTY keyboard in the price range mentioned.
All modern smartphone technologies, including 3G, Wi-Fi, Bluetooth, GPS, and social networking integration, are included in the B6520. It has a PDF viewer and the Pocket Office editor for documentation.
7. Samsung 1200
The Samsung 1200 has a 1.5-inch TFT screen and a screen resolution of 128 by 128 pixels. It comes in the colours White, Blue, and Black. With an 800 mAh Li-Ion detachable battery that weighs only 65 grammes, it offers up to 8 hours and 50 minutes of talk time and up to 720 hours of standby on a single charge.
8. Sony Ericsson Aspen
One of the few cell phones that features both a touchscreen and a QWERTY keyboard is the Sony Ericsson Aspen. There is a D-Pad available for screen navigation, and the keyboard has backlighting. An ARM 11 CPU running at 600 MHz and supporting Windows Mobile 6.5.3 Professional sits at the heart of Aspen's svelte design. Although there are some anomalies, Sony has personalised the phone's user interface, and it responds well to user adjustments. With 3G, Wi-Fi, GPS, and Bluetooth, the connectivity possibilities are excellent. Torch, alarm, mobile tracker, SOS messaging service, and MP3 ringtone are additional functions.
9. Intex Eco Beats
The Intel Eco Beats has a 1.8-inch display with a screen resolution of 120 × 160 pixels and is offered in Black and Grey. The Dual SIM feature phone sports a 0.3 MP VGA main camera with an LED flash module and weighs about 69.5 grammes. An 800 mAh Li-Ion battery powers it and offers up to 300 hours of standby time.
10. Nokia Asha 311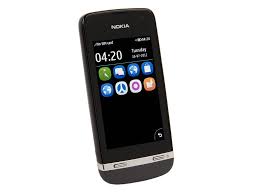 The top-of-the-line Asha model is the Nokia 311. The 311 has a wide range of features like 3G, Wi-Fi, a 3.15 MP camera with VGA video recording, and the Asha Touch UI that enables a pleasant and generally quick user experience. Its 1GHz processor powers its lightweight Symbian S40 OS.
In addition, Nokia Ovi has all the commonly downloaded apps like Facebook, Twitter, and Whatsapp in its shops, despite not being equivalent to Google Play. Additionally, the 311 offers 40 EA games for free download.
11. Alcatel Cingular Flip 2 4G
It is a non-Android, low-cost phone with 4G LTE capabilities that also has Bluetooth and Wi-Fi connectivity features. It is a fashionable phone with a 2MP camera that is of high quality.
On this feature phone, you may worry-free shoot pictures, record movies, access the internet, and listen to music.