Some of the most expensive motorbikes
These 12 most expensive motorbikes aren't for everyone, and from my personal point of view, I love motorcycles but don't understand their hype and price range. Motorcycles have been accepted by the general public for over a century. There is something special about owning and being outdoors.
An American pioneer, inventor, and architect named Sylvester H. Roper was the one who designed the very first motorcycles in the 1860s. Motorcycles are on display at trade fairs and circuses on the east coast of the United States.
Europeans also contributed to the spread of motorcycles and used them as a means of high-speed transportation during World War II. As motorcycles have advanced around the world, their engines and frames have become larger and more elegant. They also became faster and more powerful, resulting in these super motorcycles with the best technology and high prices today.
However, if you want to tour the world with one of these expensive motorcycles and put a little extra cash in your pocket, some of these tuners are completely bespoke and have all the technical specifications.
The list is as follows:
Suzuki AEM Carbon Fiber Hayabusa
Cost -$ 200,000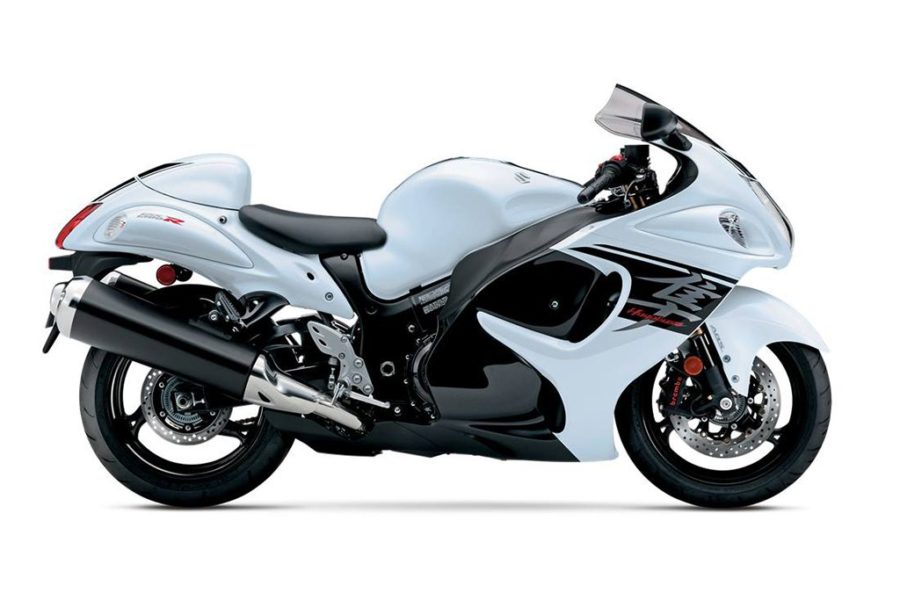 It's an elegant motorbike. It is a good-looking bike that is sure to turn your head on the road. With a sturdy body, you won't lean back while driving. Hayabusa was launched in 1999 and is Suzuki's pride and joy. Coming in at $200k, this bike also happens to be the cheapest one on this list. The Hayabusa had an upgrade in 2008, and the newer model retained many of the qualities of the original, including the price. The biggest sell of this Suzuki is speed. The Hayabusa holds its place to be the world`s fastest production motorcycle. With the speed that it has, it can reach up to 188 mph and for sure nothing is chasing this bike down.
NCR Macchia Nera
Cost -$ 225,000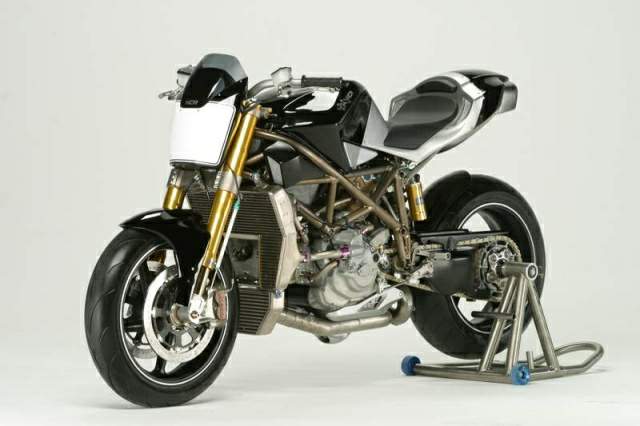 If you're an avid collector interested in the look of heavy industry, this could be the perfect bike to add to your collection. NCR may not be known to non-motorcycle enthusiasts, but Italian manufacturers are popular among motorcyclists. Macchia Nera is a limited edition NCR for $ 225,000.
If you ask what you will get on that day, please let me know. We bring you a very light 135kg bike designed by renowned Italian designer Aldo Dordi. The Macchia Nera may not be as powerful as other bikes, but it's probably also the bike you don't want to ride too much on the road. But it may be the star of your collection. It is just too cute to have in your collection.
1940 Crocker (Big Tank)
Cost -$ 230,000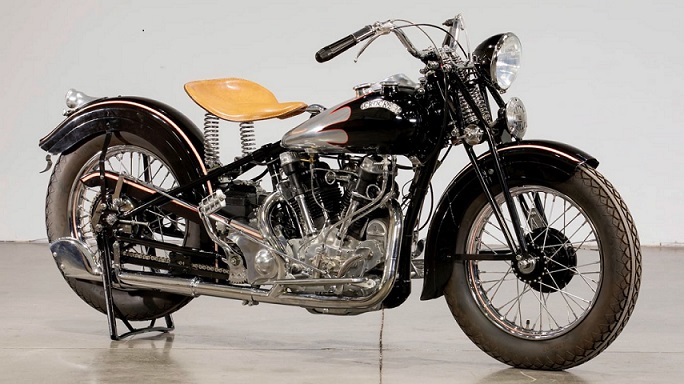 The legendary motorcycle 1940 Crocker was one of America's most popular and upscale motorcycles. Only about 60 crockers have been made so far, 60 of which are handmade. You had to order one of these luxury bikes to get it. The crocker, thought to be the equivalent of an American muscle car, was a heavy and bulky motorcycle. It is a statement of strength and achievement, as it has the ability to do something particularly impressive. Crockers manufactured in the 1940s ranged in engine size from 1000cc to 1500cc.
It was completely unknown on bicycles at the time. What I couldn't believe about the crocker was that it could exceed 190 km / h.
Ducati Desmosedici D16RR NCR M16
Cost – $ 232,500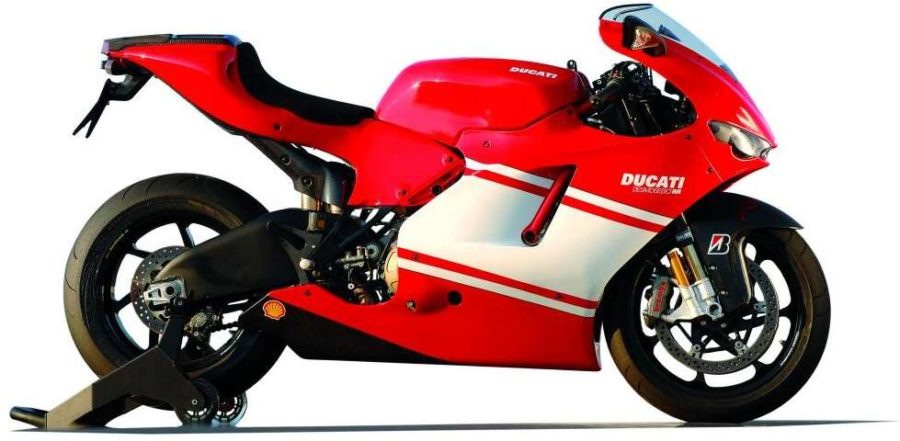 The Ducati brand is one of the most popular sports bike brands in the world. They have a unique style that is easily recognizable everywhere. Desmosedici is a classic Ducati made of carbon fiber fenders and eye-catching bright red, using other materials such as aluminum, avionics, and titanium. With all the components, the bike weighs 377 pounds.
This motorcycle was a prototype made to compete in the MotoGP World Championship. Desmosedici can reach speeds up to 190 mph. This bike has the impressive power-to-weight ratio that many bikers expect from a motorcycle. Desmosedici is just manufactured in 1,500 units, and I don't think many people will get it in that price range.
Ecosse Moto Works FE Ti XX
Cost -$ 300,000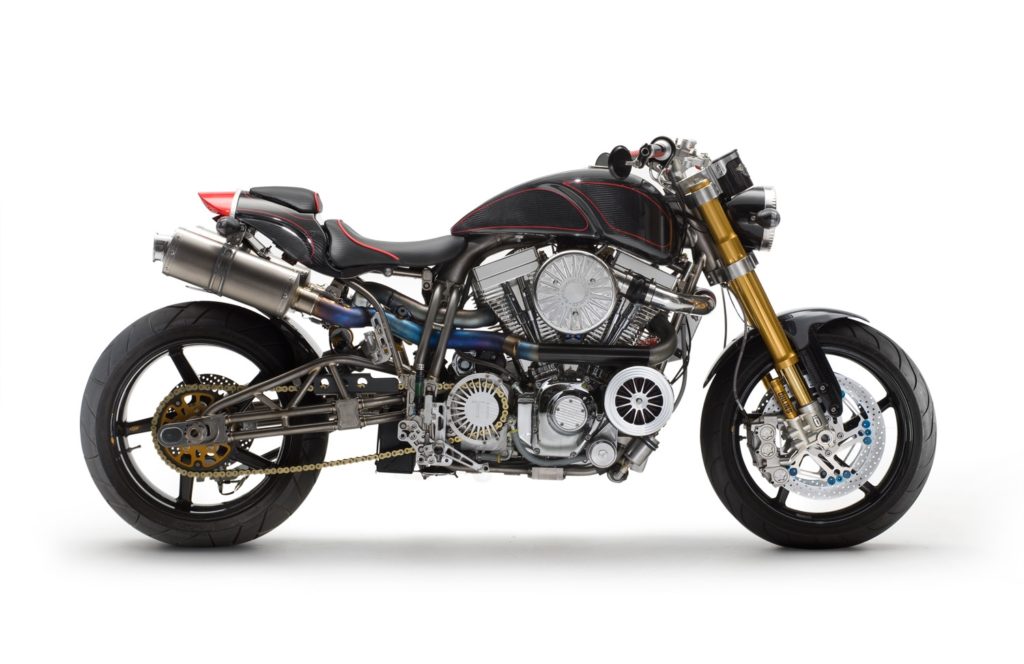 Ecosse Moto Works FE Ti XX is a very stylish, unique, and unique bike. At $ 300,000 per unit, it's better, and Ecosse certainly offers. Ecosse is known for its wide range of highly exclusive motorcycle production. This is the most expensive in Ecosse's titanium series. To keep the weight of the bike down, Ecosse uses a lot of carbon fiber throughout the bike. But what makes this bike so unique is the finish.
The handmade leather saddle was designed and manufactured by the noble Italian leather manufacturer Berluti. The exhaust pipe uses grade 9 titanium with a shot-peened ceramic surface. If you can't imagine how exclusive this is, all you know is how exclusive this bike really is-only 13 have been built so far.
1949 Vincent Black Lightning Supercharger
Cost -$ 383,000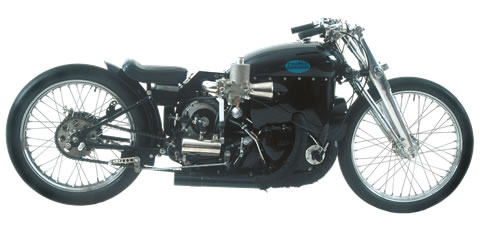 Black Leather Jacket, Black Leather Boots-These are some of the things that come to mind when trying to dress before handing out this bike. The 1989 Vincent Black Lightning Supercharged was specially designed to test Reg Dearden's national record for the fastest speeds in the world. At that time, the Black Lightning Supercharged was the fastest motorcycle in production.
Many consider this motorcycle to be the holy grail of post-war motorcycles. Only 11 of these wonders have been made so far, and many collectors consider these bikes to be true gems. At $ 383,000 per unit, it costs only about $ 5.9 million to collect all 11 bikes. It's probably a gradual change for some people. Many have tried to get all 11 but even one on the finger is very difficult to let go of.
Legendary British Vintage Black
Cost -$ 400,000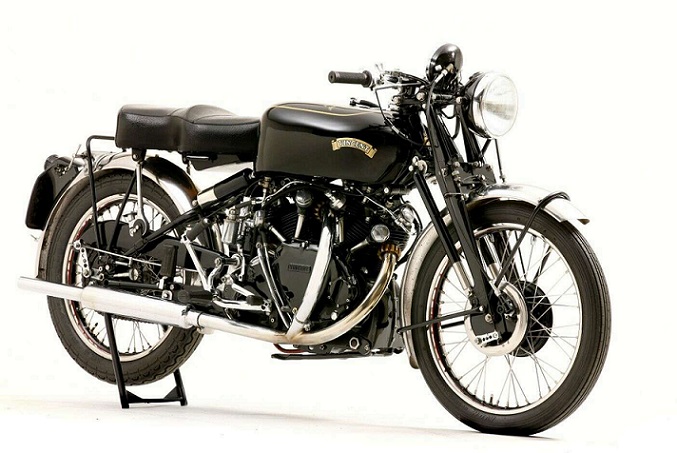 There was a time when we could boast that this motorcycle was faster than the Jaguar sports car. It was in 1948. Jaguar may have outperformed this motorcycle in terms of speed lately, but many of the legendary British weren't made. In fact, only 33 are manufactured. The legendary British Vintage Black, formerly known as the Vincent HRD, was one of the toughest bikes ever seen. The steel luster of this legendary black body is breathtaking, and the yellow gold trim already adds personality to a beautiful bike.
Richard Thompson dedicated the song to this bike on his 1991 album Rumor and Sigh. He named it "1952 Vincent Black Lightning".
1958 Ariel Cyclone 650
Cost -$ 450,000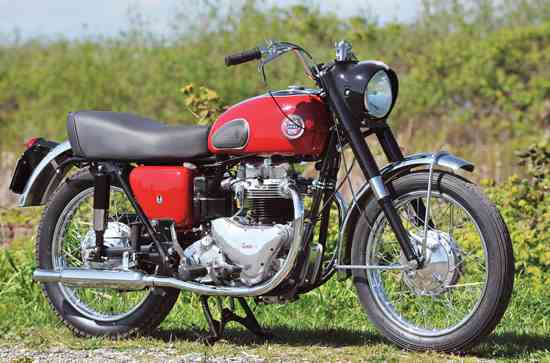 If you talk about the classic car-this particular 1958 Ariel Cyclone once belonged to Buddy Holly after being purchased from a Dallas dealer. Holly was playing in a band called The Crickets at the time, and they had just finished the show in town. After deciding to stay, the band canceled the flight and decided to go home by motorcycle. Each band member bought a motorcycle for the trip, and Holly became one of the 174 Ariel Cyclone 650s manufactured so far. After Holly's death, his bike was sold.
However, the rest and new members of Crickets bought back the motorcycle from its current owner in 1979. They presented Holly's best friend Waylon Jennings with the Ariel Cyclone on his 42nd birthday. When Jennings died in 2015, his bike was auctioned for $ 450,000.
1922 Brough Superior SS80
Cost – $ 463,000
This motorcycle is named after its designer and creator, George Brough of Nottingham's Bluff Superior. This may sound like a bite, but it's an important part of the story that many should know. This particular bike, the 1922 Brough Superior, was used primarily by George Brough himself. He gave him the heartfelt nickname "Oldville". This motorcycle is of even greater historical value given that the 1922 Bluff Superior won more than 50 races in various competitions during that period. Eventually, the motorcycle was sold to "Titch" Allen, president of the Vintage Motorcycle Club.
1939 BMW RS255 Supercharger
Cost -$ 480,000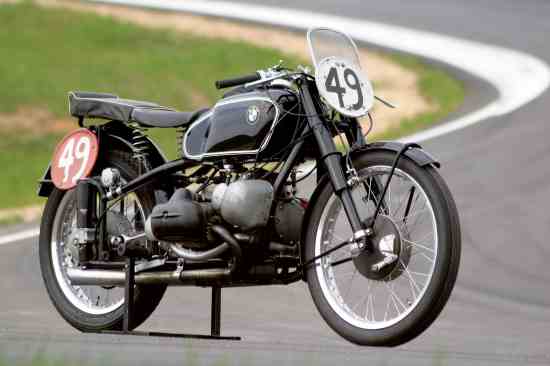 This list is not exhaustive without at least one BMW. The 1939 BMW Compressor is a masterpiece of BMW engineering. Motorcycle owner Walter Zeller initially thought that he could make some changes to the original by using special parts available directly from the BMW factory. After the first success, a replica of the 1939 BMW supercharger was made, but this time with original parts and more.
The remake also sported the 1951 racing frame and various other changes. Overall, the result was a sturdy motorcycle with a vintage look. It feels like a full-fledged compressor before the war. It's a good bike to feel nostalgic, and it's also a good bike to look cool.
Dodge Tomahawk V10 Superbike
Cost -$ 550,000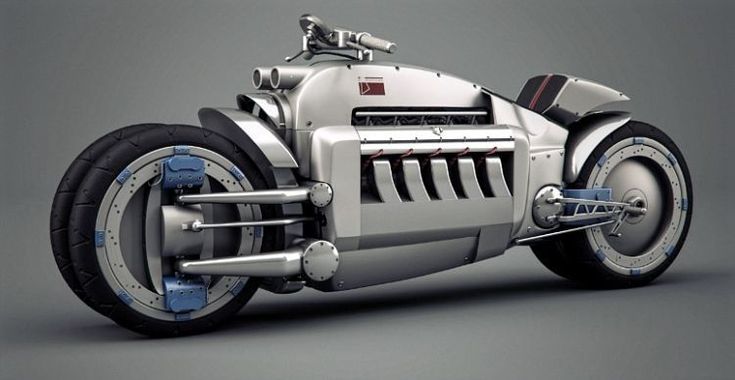 If you're looking for a bike of the future, this bike offers more than you've ever been able to handle. The Dodge Tomahawk is the most futuristic bike I've ever seen. It may be part of the science fiction feature, but it's not. It's just one of the most expensive motorcycles out there, half of its list. All chrome adds bling, but they all also add weight. This bike weighs well over 680kg. However, future bikes will go from 0 to 60 in just 2.5 seconds. Incredibly fast. In fact, the top speed reaches 482 km / h.
The Dodge Tomahawk is a concept car as much as you can hear it all. You cannot drive legally on the road.
1915 Cyclone Board Track Racer
Cost -$ 551,000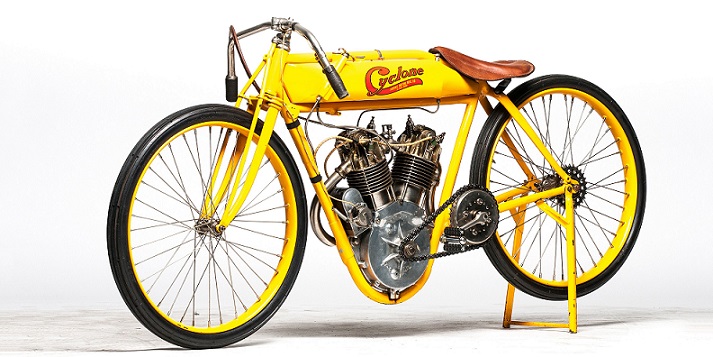 For just $ 1,000 against the Tomahawk, this 1915 Cyclone Board Track Racer is the exact opposite. This is the most vintage-looking bike on this list. In reality, it looks like a motorized bicycle. These bikes are rare today, but very rare at the time. This particular cyclone board is still untouched after a century. This motorcycle is equipped with a 996cc, 45-degree V-Twin. In 1915 this amazing racing car reached 111 mph. Not so poor in the past. When auctioned in 2008, the motorcycle set a world record as the most expensive motorcycle in the auction. It sold for just over $ 551,000.