16 Best Free Graphic Design Software in 2022
Best Free Graphic Design Software. For quite some time, one of the most in-demand careers has been graphic design, which has only grown in popularity in recent years as a result of a significant global push toward digitization. Designing, however, is a time-consuming activity that calls for a lot of work, expertise, imagination, and, most importantly, reliable graphic design software. The price of every premium design tool is justified because they are made for high-quality, professional work, thus yes, this is true. However, that doesn't mean you can't find a good graphic design tool to use for your project.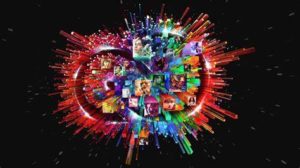 To keep things simple, these visual tools won't be as capable or sophisticated as the premium options, but they'll nonetheless help you with the fundamental edits. However, if you're just getting started, using these free online graphic design tools will help you sharpen your abilities and get accustomed to the functions and user interface of design software.
However, the versatility and clear controls of a competent graphic design program can significantly impact the outcome. The list of top graphic design software with its most popular features is provided below.
Top 10 Best High Graphic Games For Android under 1GB to 500MB
16 Best Free Graphic Design Software in 2022
1. Canva
In addition to being a picture editor, Canva also functions as a photo collage maker, learning tool, font combination selector, and colour palette tool. Additionally, it has a dedicated infographic creator that offers hundreds of free typefaces and design components.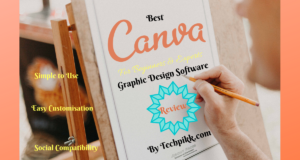 2. Pixlr
Pixlr is designed for mobile devices running iOS and Android. Free, with more than 600 filters, the ability to upload images and photos, add borders and stickers, create photo collages, use real-time images and filters, and handle a variety of photo editing chores. All of this is true despite the fact that it is not a sophisticated photo editor.
3. GIMP
GIMP is generally well-designed but still available at no cost. It is especially useful for those who want to create various photo editing effects. This is because it offers a variety of photo editing tools that are compatible with all the major operating systems.
4. Adobe Spark
A well-known graphic design programme that offers a variety of free tools to utilise is Adobe Spark. You may create eye-catching visuals for social media networks using this software. It is excellent for novices because it teaches you the fundamentals, allows you to produce films, and offers you access to a tonne of templates.
5. Snappa
Another flexible graphic design tool is Snappa. Because of its ease of use, even those with little experience can readily create sophisticated infographics. Numerous themes, infographic materials, banners, and editing tools are available on its social media channels. It differs from other free sites because it has a variety of features.
6. DesignWizard
A 1.2 million image database, 17,000+ templates, 10,000 unique beginning templates, and curated designs are all available on the free platform DesignWizard. Users can access appealing and sophisticated designs, resize images, create unique colour schemes, customize materials, and upload fonts, logos, and photographs.
7. Vectr
Both a standalone desktop client and a browser web app are offered by Vectr. In general, it is a free editor that produces 2-dimensional vector graphics. There are numerous vector features, fonts, shadows, and filters present.
8. Krita
The top graphic design programme, Krita, also includes an open-source option for the idea and illustration artists. It offers tools like halftones, drawing tools, smooth shapes, vanishing points, layer masks, and ready-to-use templates, which the comic book artist will find especially useful.
9. SketchUp
SketchUp is a fantastic application for beginners since it gives you a more straightforward introduction to the construction and makes it easier for you to start creating shapes and lines.
10. AppyPie
With the free online graphic design tool AppyPie Design, you can edit photographs and produce gorgeous banners, logos, cards, posters, and more. With the aid of the tool, you may produce nearly any form of digital content because it has a wide range of possibilities. You have access to strong design tools that are also simple to use and don't call for prior design knowledge.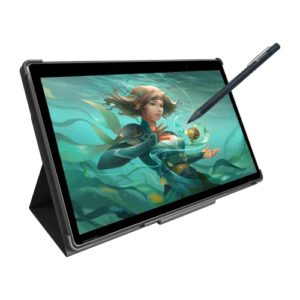 11. Lucidpress 
A free web-based graphic design programme called Lucidpress supports multipage projects and has a simple interface. Overall, it is fantastic for novice and unqualified designers. Additionally, it supports the CMYK and RGB formats and is ideal for digital and print projects.
12. Vecteezy
Vecteezy offers a built-in visual design editor that enables you to import and modify SVG files or, if you want, create them from scratch. It also provides you with a variety of shapes, text-based designs, typefaces, and ready-made clip art.
13. RawTherapee
You may correct distortions, restore details, enhance colours, and do so much more with the help of RawTherapee. Users can therefore edit their photographs to their specific preferences and requirements. It is available for free as open-source software and speeds up workflow by allowing you to process your photographs in batches. Finally, if you choose, it enables you to send your photographs to the other programme components.
14. Boxy SVG
A free programme called Boxy SVG deals with the production of scalable files. It functions on Google Chrome as an extension. It adds types, transformations, groups, and routes while still maintaining bezier curves, pens, layers, strokes, and basic shapes.
15. Stencil
Stencil resembles other simple graphic design tools quite a bit. It offers you more than 650 pre-designed templates, more than 1 million images, more than 800,000 icons, and a variety of creative components that work together to create your graphics. Overall, it is appropriate for bloggers, small businesses, and social media marketers. It can also produce up to 10 photos per month.
16. Paint 3D
Microsoft Paint's Paint 3D is a relatively recent update that debuted with Windows 10. You may create 3D designs using useful tools and other important features. You can create and improve 2D and 3D models with this programme very quickly and possibly without investing a lot of work.