5 Effective Ways to Hack Someones Instagram Without Their Password
Instagram is the second-most social networking platform after Facebook, with more than 1 billion active users. Therefore, it should come as no surprise that the keyword "hack Instagram" is frequently searched for online. Hacking is all about one thing: your password. It is not necessary for someone to use sophisticated hacking methods or powerful computers to guess your password. Simply log in under your name. It's game over if your password is brief and straightforward. Continue reading to learn the various techniques if you're seeking to figure out how to hack an Instagram account.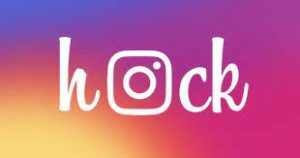 1. Phishing
Phishing is a fairly effective method that hackers employ to crack passwords on accounts. It entails making a duplicate login page for a website in order to obtain a user's password. A typical user may submit their username and password assuming that this is a legitimate login page when they arrive on such a website, leading to account hacking. A phishing page can be made with no technical knowledge. Phishing pages can be downloaded directly from thousands of websites. Anyone with basic programming skills, such as PHP or HTML, can create a phishing page. So be wary of phishing websites.
2. How to Use the mSpy Tool to Hack Someone's Instagram Account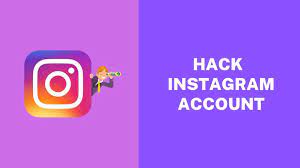 Step 1: Sign up for a mSpy account. Enter your email address and select the plan that best suits your needs.
Step2: Download the application. Choose the kind of mobile device you wish to keep an eye on. (Apple or Android devices). Make sure you have direct physical access to the phone. We've chosen an Android device for this situation. Note: Pay close attention to the instructions as some of their premium features call for jailbreaking or rooting your Android handset.
Step 3: Determine the manufacturer of your Android device. You can choose from a variety of Android device makers, including 1) Samsung, 2) Huawei, 3) Xiaomi, 4) Moto, 5) Google Pixel, 6) LG, and 7) any other producers. We have chosen Samsung in this case. 
Step 4: Download the app to your mobile device after pressing "Proceed." Configure mSpy by adhering to the directions on the screen.
Step 5: Log in using your login information and launch the mSpy dashboard after a half-hour or so to monitor your child's Instagram activities.
Step 6: Select "Send an Instagram message". Next, click the Instagram message option by swiping it down.
Step 7: Observe the Instagram activity. You may view all of that person's Instagram messages.
3. Dictionary Hack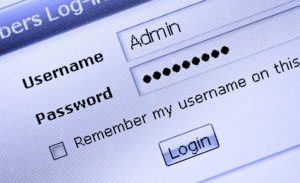 The most popular password combinations are contained in this dictionary, which is actually a small file. Included in there are hunter2, 123456, qwerty, password, and iloveyou.
Pros: Fast; typically unlocks some accounts with appalling security.
Cons: Passwords that are only slightly more secure will still be safe.
Be careful: Use a password management programme along with strong one-time passwords for every account. Your other passwords can be kept in a repository with the password manager. After that, you can use the same, absurdly secure password on all websites. Although Google Chrome does have a built-in password manager, independent password managers are generally thought to be more secure.
4. Password with a Keylogger
Another technique to steal your Instagram account is by using keylogging software. Since the programme needs to be installed on your computer, it is more challenging for hackers to perform this from a distance. It is the kind of stuff, though, that your employer might have access to.
The target device's keystrokes can be monitored by this software. You could go to Instagram, enter your login information, and log each key you hit on your keyboard that is transferred to a different computer. Someone may determine which of those strokes as your username and password using that information.
5. Spidering
Using spiders is related to dictionary attacks. When a hacker targets a particular organisation or company, they could test a number of passwords that have something to do with the target company. The hacker could read and compile a list of associated terms themselves or outsource the task to a search spider.
The word "spider" may be one you've heard before. These search spiders closely resemble those that trawl the internet for content to be indexed by search engines. The user accounts are then compared against the custom word list in pursuit of a match.