58 Latest Best Turkish Series To Watch in 2022
You can't miss any of the Turkish television series that are on. Turkish television shows have successfully won over movie fans. The "The Magnificent Century" mania that started it all gave way to a genuine affection for all the Turkish innovations by the time it was all said and done.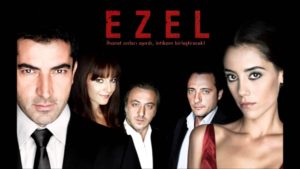 We look at the movies that will be released in 2022 as some people watch the Sultan tale and others worry about the relationship between Serkan and Eda in Knock on My Door. You won't find such a concentration of attractive stars anywhere else, making it noteworthy both in terms of cast and crisp substance. The premieres are numerous and fairly diverse, ranging from detective shows and romantic comedies to sombre family dramas.
Why are Turkish Series So Popular?
We have to limit the number of series on our list because the Turkish series market is one of the most well-liked in the entire world. Please let us know which one you like and enjoy most.
Around the world, Turkish drama serials are hugely popular. However, due to their alluring blend of likeable characters, the excellent on-screen chemistry between performers, interesting narratives, and a focus on pertinent social issues, they are especially popular in South America and the West.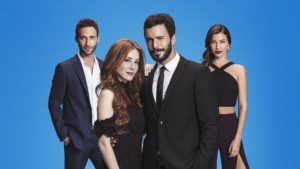 Latin America, Spain, Arab, and Middle Eastern nations are currently particularly interested in Turkish TV series, which have been broadcast in more than 100 nations. There are several responses to this topic, but two stand out in particular: these nations' shared social values with Turkey and their perception of Turkey as a cross-cultural link.
One of the top three nations in the world for series exports in Turkey. In 2019, Turkish TV shows exported more than 350 million dollars and were viewed in more than 100 countries. This amount is anticipated to reach $1 billion in Turkey by 2025.
Top 10 Best Free Movies On YouTube Right Now
Why is Turkish television preferred then?
The answer to this query is that Turkish serials have engaging content, are photographed in picturesque settings, and have high-calibre production values.
Turkey is a diversified nation, thus it offers performers and actresses for all tastes. Actors and actresses are highly regarded for their acting. The players have physical attributes that symbolize several nationalities because it is a multicultural nation. Additionally, the series does a great job at capturing social shifts including rural-to-urban migration, domestic violence, arranged marriages, rich-poor disputes, urbanization problems, and family values.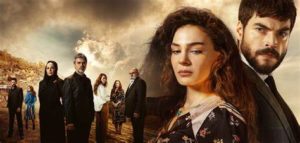 When it comes to culture, Turkey represents a kind of east-west synthesis. The world perceives Turkey as a bridge both geographically and culturally, in addition to being a bridge in terms of geography. Their societal beliefs are similar at the same time.
From region to region, many factors influence people's decisions to watch Turkish TV shows with a wide range of material. In Latin America, for instance, series with major tensions and moral considerations are chosen, such as one-night stands and a lady in love with her rapist, but in Spain, series with ethical problems relating to rich-poor connections and household problems are preferred more frequently.
Here is the list of 58 Latest Best Turkish Series To Watch in 2022
Emanet

Hayaller ve Hayatlar

Sadakatsiz

Kaderimin Oyunu

Baba

Alparslan: Büyük Selçuklu

Teşkilat

Bir Zamanlar Çukurova

Yargı

Aziz

Destan

Aşk Mantık İntikam

Mahkum

Erkek Severse

Teşkilat

Green Valley Girl

Flight of the Bird

The Dressed-up Scarecrow

Dynasty

The Father

Midnight at the Pera Palace Hotel

If the King Loses

Three Sisters

The Awakening

Modern Woman

Its Name's Love

Between Me and the World

Father

Fancy Scarecrow

If the Man Loves

Yalnız Kurt (Lonely Wolf)

Mahkum (Prisoner)

Yargı (Jurisdiction)

The Ottoman

Three Sisters

My Son

Until My Last Breath

Midnight at The Pera Palace

As the Crow Flies

I Can't Fit This World

A Little Sunshine

Perfect Tenant 

That Girl

Gecenin Ucunda

A Fairy Tale 

Chrysalis

Deception

My Name is Farah

Mountain of Hearts

My Brothers

Mahkum 

Hear Me

Role Tale

 You Love It

Perfect Match

Better Than You Ended

Oh Where Ended

 Hidden Secret
Conclusion
Over the course of this year, ambitious productions have kept coming in. They are all excellent actors who are eager to succeed on television. However, it is certain that not all of them won't live to see the season's conclusion. It should come as no surprise that some of those productions would say farewell early in a country where competition is this fierce!
However, just like the rivals, there is a large demand for Turkish TV dramas and series. Therefore, it is in your best interest to view the top Turkish TV shows in advance and try to determine which ones will focus on race and which ones won't.