All about the coronavirus: Symptoms, treatment, and awareness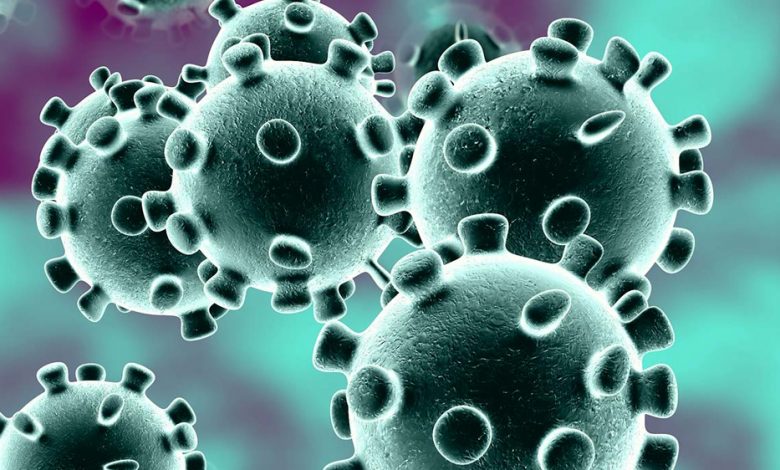 All about the coronavirus: Symptoms, treatment, and awareness. Here you will get to know what is Coronavirus and its signs & symptoms, how to prevent and its treatments. Coronavirus Virus
The deadly outbreak of the virus that is coronavirus has engulfed  Wuhan, China, and 27 isolated countries along with it. Global Health Emergency has been called by the WHO(World health organization). It is an epidemic disease yet not pandemic.  This is a new virus that has never marked its catastrophic presence that is why scientists and other research teams are taking time to get to the roots for its treatment. This deadly contagious virus took over Wuhan which is the capital of China's Hubei province, taking the lives of many. Here you will get to know what is Coronavirus and its signs & symptoms, how to prevent and its treatments. Coronavirus Virus
What is coronavirus?
Coronavirus comes from animals, and people who are closely living or dealing with animal slaughtering have a high chance of getting infected in the first place. Coronavirus usually causes respiratory illness. This is a contagious disease and spreads at a rapid speed. There are different kinds of coronavirus that had occurred before, they are:
This is Severe Acute Respiratory Syndrome coronavirus, which too originated in China in 2002. This was an epidemic disease that existed from 2002-2003 which a notable number of cases of around 8,098 and taking lives as many as 774.
This is Middle East Respiratory Syndrome coronavirus, which originated in Saudi Arabia in 2012. It is an epidemic as well as pandemic disease, with an outbreak of over a large number of countries thus infecting a large number of people. The spread of MERS-Cov has been majorly around Arabian Penninsula. Here you will get to know what is Coronavirus and its signs & symptoms, how to prevent and its treatments. Coronavirus Virus
 how-will-cloud-computing-transform-traditional-computing/
Novel coronavirus(2019-nCoV)
On similar grounds with other coronaviruses, this too has come from animals. The recent virulent pneumonia outbreak took place in Wuhan, China and is now spreading to other countries.  The death caused to the high proportion of people living in mainland china and infected outside is all due to the virulence of this virus. The name given to Wuhan coronavirus is nCoV-2019(Novel Coronavirus). The nCoV showed its presence in early December was first discovered and recognized by China's officials and is continuing to infect the people.  This virus has mainly originated from a single infected animal and vendors or people who work and made visits to such slaughterhouses were highly prone to infections. This virus has high tendency of transmission of infections from people to people. People who had made frequent visits to Wuhan or to the epicenter of the outbreak(Huanan seafood wholesale market) were the first who were infected. The death toll has gone as up as 492 (till 5 February, 2020) all in Wuhan.
Symptoms of Novel Coronavirus:
The virus causes pneumonia. Those who have been affected by this contagious virulent virus were either asymptomatic in the initial stage or hold some symptoms. The symptoms of novel coronavirus are:
Cold
Cough
Fever
Shortness of breath
Diarrhea
According to WHO(World Health Organization) the time period of virus showing its symptoms that from getting infected to visible (onset of) symptoms, in other words, the incubation period is from 2-10 days.
It leads to respiratory problems and its less frequent symptoms includes:
Running nose
Sneezing
Sore throat
Research, Vaccines, and Treatment:
Several scientists and medical teams across the globe are doing research and preparing vaccines to treat this deadly disease. Medical teams and researchers in China are developing a vaccine and are doing drug tests from the existing drugs. There is no added vaccine available for the treatment as of now.
jiofi-2-vs-jiofi-3-vs-jiofi-4-which-is-better-differences-similarities-more/
Preventive Measures:
Since there is no treatment available at present so people are requested to take preventive measures when required to help to halt the spread of the virus to more people. Preventive measures include:
Wash your hands entirely and completely with soap and water. Rub, massage your hands friskily in between gaps of your fingers and thumb.
The best possible way to wash your hands will be using an alcohol-based solution having more than 60% concentration of alcohol.
Use a handkerchief or thick cloth or handtowel to cover your nose and mouth while sneezing.
Avoid coming in touch with an infected person.
Evacuation Drills:       
The government of different countries has proposed the evacuation of their respective citizens from Wuhan, China. The countries who got the nod from China's authorities to evacuate their citizens are:
Japan
India
United States
France
Australia
Sri Lanka
Germany
Thailand
Awareness:
Be aware of the outbreak and make your peers aware of the symptoms and preventive measures but do not panic about it as the development of this disease outside China is not an unexpected one. The imminent measures have been adopted by the authorities.
The top 10 Best Hair Straighteners Any clothing, whether formal, semi-western, or ethnic, can be worn with straight hair. Although some ladies have naturally straight hair, others, like myself, wish they could display silky, flowing, straight hair. The good news is...