Apple's Home pod – Review and features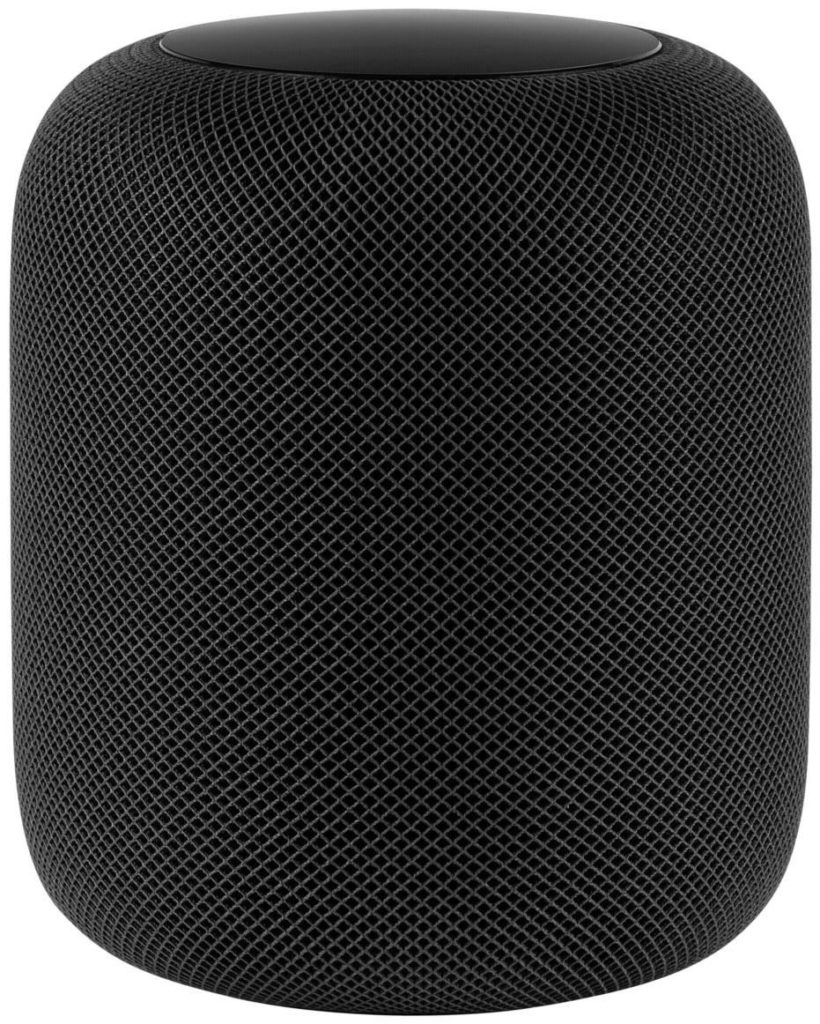 Apple's Home pod – Review and features. 
Home pod is a smart speaker that adapts to its location and delivers high-fidelity audio wherever it's played, developed by Apple.inc.  Released in the market on 9th February, 2018.  It was the second speaker type product after IPod wifi. It has a good sound quality, spatial awareness, Siri intelligence and smart home control.
The A8 processor homepodwrapped with seamless mesh fabric comes in two colors- space grey and white. The homepod is intended to work with apple music to create a new way for us to discover and interact with music at home.The sound quality of the pod has been the primary focus of the developers. It has seven tweeters in its base as well as six microphone used for voice control and acoustic optimization. It also includes Siri which helps in controlling the speaker and home devices which help the user to make calls, listen to various podcasts. Homepod was recently launched in India for 19,000rs.
Apple also envisioned Homepod.2. Where more than one pod could be put in one house. The pods would be able to detect each other, communicate with each other, coming together in such a way to as to create a great stereo of their own. This way user could play either the same music in different rooms of the house or play different songs in different rooms. But this arrangement would be a pretty expensive setup and may not be affordable by a lot of users.
 jiofi-2-vs-jiofi-3-vs-jiofi-4-which-is-better-differences-similarities-more/
Some of Homepods Features:
Apple music support
Podcast catalog
Send and reads messages
Places calls
Siri
Controls home kit devices
Touch sensations and display
The home pod has various pros and cons:
Pros:
Simple to understand
Easy to set up
Compact size
Good sound quality for its small compact size
Good quality foam
7 tweeters
Advanced detectors
A8 processers
Touch screen display
Voice command assistor
Amplifying sound quality in rooms
Ability to interact accurately with users
Cons:
Heavy competition for sound speakers in the market by other big companies like Google and Amazon
Not meant for huge halls but small rooms
Does not have a removable cable
There is no proper and official app for the homepod
There is no setting for base and treble customization
Does not sound good when near proximity
Slightly bigger than google home
Not really suitable for users who listen to regional music. (Hindi music is not recognized)
Homepod received a mixed review where one side the users praise the sound quality of the speaker and its ability to detect walls distance and project the focus of the speaker in a direction which would give maximum impact but they also complain that on the grounds of price to performance  it was disappointing. And for a product which has been in the market for more than a year its reviews aren't the most positive. The pod has been working great in small or enclosed spaces but losses its charm when in a hall.
 how-can-you-remove-all-the-duplicated-files-from-mac/
Reasons why the product has been a flop in the market:
High price
Not being able to prove its worth
High competition of speakers in the market
No Bluetooth connection
Restricted to only IOS devices
Limited functions of the Voice assistant
Product only sold in 6 countries
What is the conclusion?
The richness and spatial awareness detection feature made the apple homepod a unique in the market. But these features couldn't convince the public of its worth. The product has mainly disappointed apple users while being the most anticipated product in the market since June 2017.
We can say that due to Apple being such a big company usersdid expect much more than delivered, but considering it small compact size it is a technology worth having. The sales for homepod might have increased if they decrease the high price of 349$ dollars, put more effort on their voice assistant feature and sold in more than 6 countries.
But overall with voice and touch display, powerful sound quality, ability to interact at such a small size makes this a pretty impressive product.
With 4/5 stars, we are calling this new product a solid BUY