[FREE & PAID] Best VPN Extensions for Chrome – 2022
It is the responsibility of the VPN to provide a secure connection between your device and the data you are attempting to access, wherever it may be. The VPN must encrypt such data in the meantime and safeguard it as well. Sounds easy, but it's not really that simple to put into practise. A VPN's sustainability depends on its basic components, which are Security, Anonymity, Speed, and Stability.
Why A VPN Extension For Google Chrome?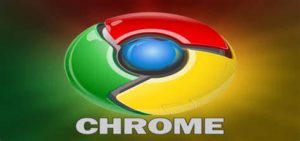 The browser plugin or extension for VPNs is useful in this situation. Let's discuss about VPN addons for Google Chrome in this case. In spite of everything, Google Chrome has long broken through Microsoft's IE (or Edge, these days) hegemony and surpassed Firefox to take the top spot among Internet Browsers. Depending on which figures you trust, the market share currently ranges from 59.69% to 66.93%.
It makes obvious that many developers would focus their efforts on this platform given its sizable user base, and this is exactly what they have done. Top VPN service providers like ExpressVPN and NordVPN have Chrome-specific VPN extensions that let you browse safely, securely, and anonymously.
Chrome VPN Extensions Have Some Restrictions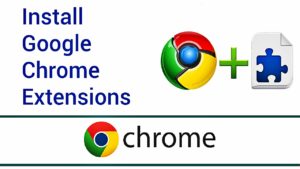 However, VPN extensions share many features with VPN programs. In fact, some are so similar to one another that they merely add functions to popular VPN software. They are primarily designed to give you more convenience and control over your web browsing.
The most crucial fact to be aware of is that practically all VPN addons only serve as proxies. They therefore only have an impact on traffic moving through the browser. The only two exceptions to this rule are Chrome OS-powered devices and extensions that use Native Messaging.
Your Chrome traffic alone is protected
Although browser add-ons and comprehensive VPN software both have their advantages, there are some important distinctions. As a result, VPN extensions are commonly referred to as proxies.
This includes any additional browsers you might occasionally use. For instance, if you open Microsoft Edge while using the proxy extension for Chrome, your Chrome extension won't protect the data transmission on Edge.
Limited assistance
Except when using a proxy offered as a value-added service by a full VPN service provider like ExpressVPN or TorGuard, this is, unfortunately, the case everywhere. Most users of free VPN extensions are limited to using the FAQ, community-based support, or email support.
Top 3 Paid VPN Extensions for Chrome
Even though I say premium, I also have to point out that the majority of VPN browser extensions you'll discover online are free to download. However, some won't let you use those extensions without first purchasing a paid subscription to the service.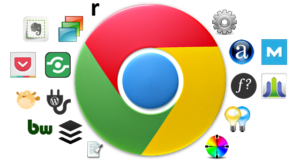 ExpressVPN
The ExpressVPN Chrome extension is hassle-free and simple to use, much like its apps. Although there are certain settings you may change, such as location spoofing and WebRTC blocking, this extension is perfect for people who prefer to click and go.
The extension has a configuration option, but selecting it launches the Windows app and lets you make setting changes there—not very impressive.
Surfshark
The Surfshark Chrome addon is really easy to use, just like their Windows and mobile apps. It seems incredibly light, and it responds to orders well. There are no settings or other issues to deal with, and connections are made swiftly and efficiently.
In essence, it just worked right out of the box. To activate it and select the server you wish to connect to, all you have to do is click. Tests of its speed reveal that it functions exactly as well as the full Windows version.
Chrome extensions have never really appealed to me personally. I believe they add bulk to something that already consumes a lot of RAM, yet the Surfshark Chrome addon feels natural.
NordVPN
It's a bit of an odd duck, but the NordVPN Chrome addon. The NordVPN extension, however, goes a little too far while being similar. Actually, there isn't much you can change with the app. You can only select a country when it comes to servers. When attempting to connect to a US server, for instance, the likelihood of which state server I connect to is even-odds. a little bit grating.
Even though I connected to a US server fast, the connection was so poor that the speed test was unable to even recommend a server for me. I finally managed to acquire a good speed reading out of Singapore after experiencing terrible connection speed in Malaysia.
Conclusion
Finally, I feel that it is important to reiterate the main distinction between VPN programmes and Chrome VPN extensions. Unlike browser extensions, which solely secure browser-based traffic, VPN apps secure all network communication from your device.
Simply protecting your browser-based traffic isn't nearly enough to maintain your anonymity today because the majority of devices, including laptops, smartphones, and tablets, frequently have numerous apps loaded on them that utilise network data.