Google Tangi App | Google's New Short-Form Video App
After many video-sharing social networking service apps like Musically, Like, and Tik-Tok has been launched Google, the world's biggest multinational tech giant has recently launched a new app- 'Tangi.' Tangi has been prepared by Google in- house incubator Area120 team and its co-founder Coco Maco. Maco tells us that the name 'Tangi' has been inspired by – Teach and Give and Tangible. Since its launch, the app has become the most popular app of 2019 and can be seen as fierce competition for Tik-Tok gaining users day by day. Google Tangi App | Google's New Short-Form Video App
Tangi is a social Experimental social video sharing app with step-by-step DIY videos to help people learn. Creators can make videos timing from 7seconds-up to 60seconds of content. This app is pretty similar in concept with Pinterest and Instagram. There are videos on various topics like lifestyle, art, beauty, DIY, music, making it more for educational purposes. Tangi has a strict verification process for its creators where other apps allow just anyone to make a video, and post-Tangi requires the creators to first apply by registering on a google form, which further takes seven days to varication. This process immediately cuts down mediocre content on the app allowing only pure talent and useful material for its users.
Some of the app features:
Social sharing
Step-by-step instruction videos
7-60 second videos
Educational content
Verification process
Video uploading
Adjustable video timers
What-are-the-best-options-for-online-watermark-remover-from-jpeg-images/
Being a new app tangi has both its pros and its cons.
Pros:
Has a filtering process of verification to cut down mediocre content.
Influences people to learn
Being a quick video, it allows people with a short attention span to retain information.
Also, excellent educational media for visual learners.
Excellent platform for talented people to showcase their work.
Verified creators with good content get paid for their work.
Cons:
Not yet available for Android users and only IOS devices.
Creators have to face the obstacle of the Verification process.
 psychedelic-fibre-which-offers-a-new-twist-on-the-world-of-science/
The review for the new experimental app has been pretty favorable in the market among IOS device users. Users have been finding the app to be better than Instagram and Tik-Tok with better linking features. Even though the seven-day verification process is a pain for the creators, and they are happy to see attention-worthy content. Parents say time spent on this app can be seen as productive and educational.
What is the conclusion?
We can say that Tangi is a refreshing app in the market, and even though the basic concepts of both the apps are different, we can see that this app may soon take over tik-tok once launched in the play store for android users. The filtration process does not only do away with not up to the mark work but also deals and fixes all the alarming concerns with tik-tok like:
Age inappropriate content
Sexualization of minors
Ego boosting videos
Low self-esteem
Cyberbullying
Since its launch android users have been waiting for it to arrive in the market.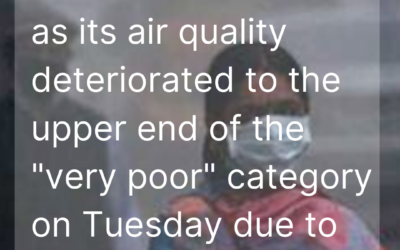 How to Write a Performance Evaluation Self-Assessment Employees find it tough to complete their self-evaluation, and people find it difficult to talk about themselves or know what to focus on at times. People find it uncomfortable to congratulate oneself most of the...