How do I withdraw money from FASTag?
The National Highways Authority of India, also known as NHAI, and the Ministry of Road Transport and Highways collaborated on the development of the Fastag electronic toll collection system. Fastag is a very user-friendly toll collection system that offers some exceptional benefits, particularly to those who frequently travel via National Highways in India.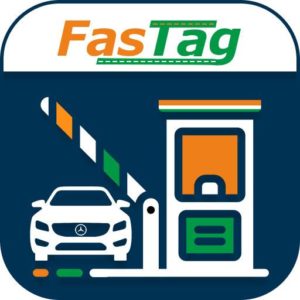 You can avoid stopping at toll booths to pay the toll tax if a Fastag device is fitted on the windscreen of your four-wheeled vehicle. With the use of Radio Frequency Identification technology, the sensors or scanners set up at toll booths capture the signals released by the Fastag device on your car (RFID). The toll plaza's equipment responds to these signals by recording information about your car and deducting the appropriate toll tax from Fastag's pre-paid account.
All Indian toll plazas have been equipped with special lanes. Users of the Fastag app enter these express Fastag lanes and can proceed through the barrier right away once the toll tax is automatically deducted from their Fastag wallet. A minimum balance known as the Threshold amount must be kept in the Fastag, a pre-paid rechargeable device, in order to keep it from being banned. We will go into great depth about how to transfer the Fastag balance to a bank account in this article.
Reasons to transfer Fastag balance to a bank account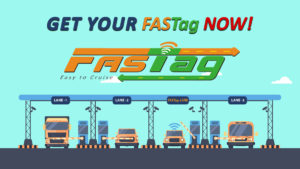 There are numerous circumstances in which we could desire to withdraw funds from our Fastag account or transfer them to a bank account. Suppose we put Fastag on our new automobile after we sold our old one. In that situation, we would like the outstanding balance in our old Fastag to be transferred to our bank account.
In the event that our Fastag is stolen or damaged, a balance transfer from Fastag to a bank account can also be necessary. We need to transfer the balance from Fastag to a bank account in several different situations. All the justifications for transferring a balance from Fastag to a bank account are enumerated below.
Our previous car has been sold.

Our Fastag is gone or broken physically.

We opened an account with a new bank, and we want our Fastag information changed to reflect this.

We choose to discontinue using Fastag.
How to transfer funds from Fastag to a bank account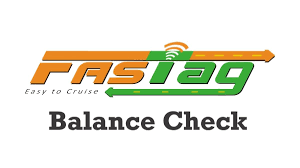 Users of Fastag need to be aware that moving money from Fastag to a bank account is not a simple task. Transferring the balance to a bank account is not feasible while Fastag is active or in operation. Fastag cannot be moved to another car or bank account because it is vehicle-specific and is issued based on the vehicle's registration certificate, or RC.
Only one or more of the aforementioned reasons allow for the transfer of a Fastag balance to a bank account. Therefore, follow the instructions below to transfer your Fastag balance to a bank account:
You must speak with your Fastag issuing bank if you want to transfer the Fastag balance to a bank account.

If your Fastag is destroyed or lost, you should immediately notify the issuing bank and provide all relevant information.

You can get in touch with the bank by phoning their customer service line or going to the one that is closest to you.

Once you've gotten in touch with the bank, you must submit a request in writing or through email and state why you need to transfer the balance, such as that your Fastag is missing, broken, or you've sold your automobile.

After receiving the user's request, the bank will first block your Fastag.

Following the blocking of the Fastag, the user must supply information regarding the new bank account to which they wish to transfer their Fastag balance.

If the user applies for a new Fastag after blocking the previous Fastag, the Fastag balance may also be transferred to the new Fastag account.

Users can therefore follow the instructions above to transfer their Fastag balance to their bank account.