How To Create A Free Website – With Free Domain & Hosting
How To Create A Free Website –  Free Domain & Hosting
 We all have the desire to build-up our own website. Now the question comes that how can we develop our own website. As we know that to create a website the most two elementary factors are DOMAIN and HOSTING. But now the question arises are these available to us for FREE as in the beginning, we all want to try it first. So the answer to this question is YES. There are some websites that allow us to create our own free website. So without wasting mmuch time let's get starated.
How to get a create our FREE WEBSITE
There are numerous sites that allow us to set our domain and hosting. Here we provide you with some basic and easy steps to build-up our personalized website. Read the writing completely to know more.
How to get DOMAIN for free.
Below are the following steps that you should follow for setting up your domain. As there are many websites which will be best for us is a big question. To find the solution I have mentioned some of the sites which you can visit.
 how-to-get-special-items-in-pokemon-go/
Step:1 Go to FREENOM website.
             This website is especially used to find the free domain for our website.
Step:2 Create your account.
              You have to sign in or sign up. You can sign in indirectly the help of google.
Step:3 Go to services/ find dominate in.
              In this option you will be able to search the domain according to you. Type the name of the website that you want.
Step:4  Select extension.
            Once you have entered the name of the the domain will provide you with some extensions but remember that this is not going to bring up the premium extension like .com, .co, .net etc.
You will see a list of multiple domains extensions like .tk, .ml, .cf etc.
Select from the above the extension which you want to choose. Also, select till when you will need the domain. It can be available for 12 months (max). After 12 months it will cost.
Step:4 Click on continue.
           After selecting the "get it now" option you should go to the checkout option is shown top of the screen. Select use domain option and leave it. We will work onto it little later.
Your website name will be displayed on the screen. To check out your domain click on services and select domain.
 vyommitra-the-humanoid-for-isros-mission-gaganyaan/
How to get free hosting
Now as we are done with our domain now, it turns to buy hosting.
So for that, you should know the correct websites. Follow the steps to buy free hosting.
Step:1 Go to HOSTINGER website.
In the right-hand side of your screen will see the option of " get started".
Step:2  select the criterion by choosing FREE.
A page will turn out that with the options either to buy or want it for free. Go to the free option.
Step:3 place order.
Click on order and then proceed to check out. You will see two options asking to create an account or to login in. If you don't have an account then create an account first. Once you are down with creating your account then click on place an order. Your order placing has been done.
Step:4 Go to the home page
            After going to the home page it will ask you that "pending configuration required".
Step:5 Go to set up.
Select your domain type. Copy the name of your domain from the FREENOM website where you have left it. Now select the server type and create your password. And set up.
Step:6 Go to your Gmail
Check your Gmail you have received a mail from HOSTINGER. From there go to member area.
Step:7 select hosting
Now you are in your dashboard. From account select details copy the name of the server and paste it to the freenom website where you left it. Again go back to hosting and copy the IP address. Go to continue. Fill all the details and click complete order. A confirmation dia dialogue box will pop up on the screen. Click on the option provided.
Step:8 Head back to services.
 Select my domain.
 how-can-you-remove-all-the-duplicated-files-from-mac/
Step:9 Select my domain
From this option you have to select "manage domain"
Step:10 go to management tool.
Click NAMESERVER. You will find that you have already mentioned your details.
Step:11 visit to hosting page.
Select hosting and choose your domain.
Step:12 select AUTO INSTALLER
Step:13 select WordPress.
 After selecting WordPress to fill all your details in the list and INSTALL.
Once WordPress is successfully installed refresh the page.
Step:14 go to GMAIL.
You will receive mail from hosting mentioning the name of a username and the links. Go to that link to visit your WordPress dashboard. Type the username and password and login.
Step:15 select your theme
The last step is to select the theme for your website. WordPress provides you thousands of themes for your website.
Conclusion
So, in this article I have provided you the step by step instructions with the help of this you can create your own website either for testing or some business work.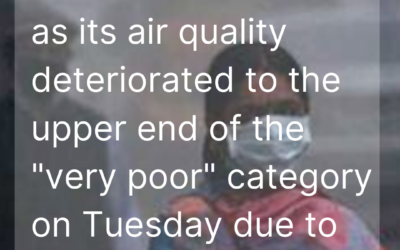 How to Write a Performance Evaluation Self-Assessment Employees find it tough to complete their self-evaluation, and people find it difficult to talk about themselves or know what to focus on at times. People find it uncomfortable to congratulate oneself most of the...