Earn Money From TikTok
TikTok is one of the most popular ways to create and share short videos in social media. Here are the best ways to earn money from TikTok.
TikTok is a mobile-based application and a video sharing networking service owned by ByteDance, which is a Beijing based company founded in the year 2012 by Zhang Yiming. The mobile-based video-sharing app is used to lip-sync, comedy and talent videos and is available on both iOS and Android devices. This particular app was launched in India in the year 2017 and since then taken the country by a storm. The app currently has a 4.6 user rating on the Google Play store with 500 Million+ Downloads. There are a lot many active users on the platform showcasing their talent and using the platform to have more followers. Users have got their videos viral and become famous in no time. Beginners Guide for TikTokers
If you too have a creative mind and a knack of creating unique content, you can also make use of the platform to become famous and earn money. We have listed below a few steps as to how you can earn money from TikTok. TikTok is one of the most popular ways to create and share short videos in social media. Here are the best ways to earn money from TikTok.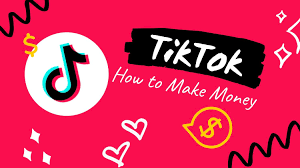 Make Profile on TikTok | Earn Money From TikTok
To begin with, you have to make a unique profile on TikTok. You have to be on the platform of creating new and engaging content continuously, which people will welcome and like. The basic objective first will be to increase as many followers as possible.
Be socially aware | Earn Money From TikTok
The next big requirement when it comes to being a big TikTok star is you have to socially aware as to what exactly is happening around and is trending on the Internet. You have to be active on other social media platforms as well and pick songs and concepts which are currently trending. This can be easily achieved by a bit of surfing on some of the popular social media platforms and understanding the mood of the audience. Money making apps
Linking your TikTok account with other social media accounts | Earn Money From TikTok
You can also link your TikTok account with your other social media accounts like Facebook/ Twitter/ Instagram /YouTube and share snippets of your exclusive content on your TikTok account with your profile link so that your friends/relatives can follow you if they like the content you have been sharing.
This will help you in increasing the reach for your videos. You can also ask your friends and relatives to share the videos on their social media accounts with your link to follow. To add your YouTube channel, you need to click on the Profile tab on TikTok, tap on the Edit Profile option and then on the Add YouTube option.
// To add your Instagram account, you have to follow similar steps.
Share and Reshare | Earn Money From TikTok
Once you have got a good number of followers on TikTok, you can share and reshare the video to get more reach. Once the video reaches a larger audience, the views and the engagement with the video will increase automatically. This pushes up organic traffic, and your video can go viral in no time.
Add Hashtags to your post | Earn Money From TikTok
While captioning the video, make sure you add all the related hashtags to your video similar to what you generally do when you post something on Instagram or Twitter. This boosts the visibility of your content to other people who also view similar content.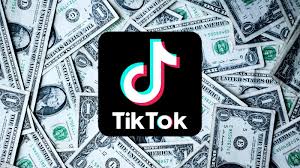 Engage with other Influencers/ Celebrities | Earn Money From TikTok
You can request other influencers or celebrities on TikTok with an apparently massive list of followers to share your content. You can also collaborate with them for videos. Request for a shoutout on their profile if possible. This increases your visibility, and your content is being viewed by a lot many like-minded users. How to make passive income while traveling?
Approach Brands and Companies | Earn Money From TikTok
Once you acquire a decent amount of followers, you will be approached brands and companies to showcase their product on your videos. You have to successfully get the brand placement in your videos without making it obvious that you are selling something. Usually, these brands and companies offer money to the influencers to promote their offerings.
You have to make sure that the content you are posting on your platform is original and connects with your target audience. You need to continuously keep making videos for them and keep them engaged as it helps your profile grow faster organically.
We hope that these listed steps will not only help you get followers for your account but will also help you earn money through promotions. Hope you likr this article, please leave your comments below.