How To Remove Caller Tune In Airtel? | Deactivate Caller Tune In Airtel
Got fed up with Airtel's caller tuning services' exorbitant prices? If so, follow these easy steps to quickly and easily remove the caller tune from Airtel. Users of Airtel's caller tune services can set any music, tune, or sound for incoming calls. For callers who are annoyed by the "Tring Tring" sound, it is incredibly fun.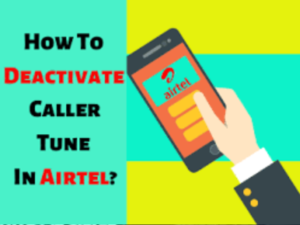 But you must pay a small fee to use this Airtel service, which is one of the reasons why people look into ways to disable caller id on an Airtel sim. Therefore, if you fall into this category, we have listed the top techniques for getting rid of Hello Tune in Airtel.
How do I block an Airtel caller via SMS?
Get your phone's messaging application open.

Write "STOP" now and text it to 543211, the Airtel caller tune disabled number.

After completing this brief procedure, you will get a confirmation notice that your Airtel caller tune service has been deactivated.
Deactivate airtel caller tune using USSD Code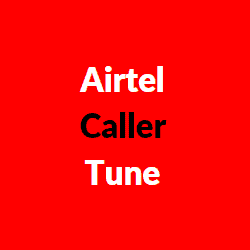 If you're wondering how to erase caller tune in Airtel, this is the first and easiest way you may use. 
To discontinue the Airtel Hello Tune service, you must use a pre-formed USSD code from your number. 

Your phone's dialling application should be clicked. Enter *121*5# as the USSD code. 

Your screen will show a pop-up notification. If the caller tune services are available at position no. 1, respond with that number; otherwise, respond with the position number.

A confirmation message asking you to delete your caller song will be sent to you.
How can I uninstall the Airtel Wynk music app's caller tune feature?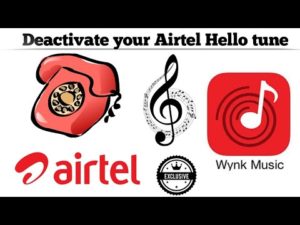 Get the Wynk Music App from the Google Play Store by visiting that website.

You must now choose a language of your preference.

When it is finished, you must use your current Airtel number to register for the app.

Three lines will appear in the top left corner of your screen after the registration procedure is complete. From there, you may choose the caller tune option.

Select the link for the caller tune of your choice.

The activated caller tune song and its validity will be seen. Now deactivate your current caller song by clicking the three dots.

There are two choices when you click the Stop Caller Tune link: Change Caller Tune and Stop Caller Tune.

A confirmation message informing you that your current caller tune has been disabled will appear once you click the Stop Caller Tune button.
Deactivate the caller tune by dialling a toll-free number
If you want to know how to cancel a caller tune in to airtel, this is the next approach you can try. 

From your Airtel phone, you must call a toll-free number. After hearing an IVR voice, you can choose the appropriate option to turn off the caller's tone.

Enter the toll-free number 543211808 using your Airtel number. You can turn off the caller tune by selecting the right option on the IVR voice menu. 

Caller tune can be used to turn off confirmation messages.
Deactivate caller tune with airtel customer care
Using the Airtel website, you can disable the caller tune. You must visit the website and use your Airtel number to log in. 

Visit the www.airtelhellotunes.com website by launching your browser. Use your Airtel number to log in. 

Click stop hello tune under the deactivate caller tune option. You now know how to cancel your Airtel Hello Tune number. 

But we think that many of you are eager to reactivate caller tunes once they were disabled. Or they want to begin having fresh caller songs so they can feel what they feel. As a result, you can do it quickly and easily. Continue reading for more information.