How to turn your home Wi-Fi password into a QR code for easy sharing
Giving your family and visitors a Wi-Fi QR code is a terrific way to make your house, place of business, and commercial establishments smart and effective so they can connect to the internet without having to type in Wi-Fi passwords. It is increasingly difficult to imagine our lives without internet connectivity. This technology has become more and more important to the world.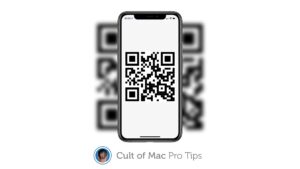 People also demand access to the internet in public spaces so that business may continue as usual. Sharing a WiFi password might be challenging, especially if your code is intricate. When you have to type it frequently for visitors, friends, or clients, it becomes increasingly difficult. But there is a straightforward solution to this.
What is a QR code?
Quick Response (QR) codes are scannable graphics with embedded digital data like links to websites and promotional codes. You may have seen them on the back of business cards or in eateries and coffee shops. They have a square shape and a black-and-white pattern that, when scanned with your smartphone, provides contactless access to web information.
Once you have your QR code, all your guests need to do to get online is point their phone's camera at it, tap to confirm when prompted to join the network, and presto, they're connected.
How to Create a Wi-Fi QR Code?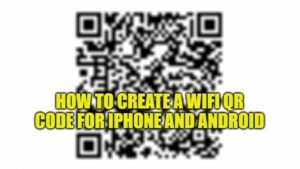 There are numerous QR code generators on the internet, all of which provide QR codes for various uses. One of these is QRTIGER. Here's how to use QRTIGER's QR code generator to create a QR code for your Wi-Fi that includes a logo.
Visit the most cutting-edge QR code maker online.
Wi-Fi can be chosen from the menu.
Choose between WPA, WEP, or no encryption for your Wi-Fi connection.
Enter the router's SSID, which can be found at the router's or device's rare.
Specify Password
Then, select "Generate QR Code."
How to Download YouTube videos in the mobile gallery without an app
How to create a Wi-Fi QR code on your iPhone?
Use the Apple® Shortcuts App on your iPhone to generate a Wi-Fi QR code. Take these actions.
Download the Shortcuts app from the Apple App Store® if you haven't already.
On your iPhone, launch the Shortcuts app, and then hit Gallery in the lower-right corner.
You'll notice rectangular boxes at the top of the screen with tiny icons; slide right until you reach Shortcuts for Accessibility, then hit it.
Choose QR from the list of icons by scrolling down. a. Your Wi-Fi.
Click Add Shortcut.
On the screen's lower left, tap My Shortcuts.
Tap QR Select your Wi-Fi from the list of shortcuts, type the name of your network, and click Done.
After entering your password, click Done.
A QR code will show up on your screen. For more possibilities, tap it. To save your code or share it with others via AirDrop, social media, email, and other platforms, press the Share icon in the lower-left corner of the screen.
Use Cases of WiFi QR Codes
1. Wi-Fi QR codes in Metro stops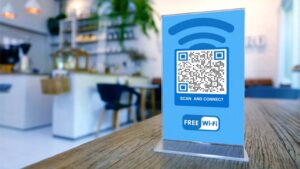 More and more metro stations are installing QR codes to share WiFi with patrons as it becomes clear how easy they are to use. Without having to deal with the inconvenience of inputting passwords, travellers may just scan WiFi credentials with their phones and connect to the WiFi. WiFi QR codes have recently been introduced on the metro systems in Shanghai and Delhi to make travelling easier for its patrons. People may now scan the code and proceed without having to go through the effort of memorising and inputting passwords each time they travel.
2. Hotel QR Codes
One of the sectors with the fastest current growth is the hotel sector. The convenience of travel and the growth of international trade has created a demand for various hotels around the world. As a result, the hotel sector has simplified and streamlined the customer experience. When visitors arrive at their hotels, they immediately want to connect to the Wi-Fi. Many of them can't actually stop working because they are on business trips.
3. Restaurants
In addition to computerised menus, QR codes are being employed to provide consumers with quick access to restaurants' internet. Every table has a code that can be simply scanned by the user's phone for quick access.
4. QR code for the Wi-Fi password in public spaces
Public internet connection should be provided for free as part of good governance because, well, why not? Wi-Fi QR codes in public spaces make it convenient for residents to connect to the internet by scanning the QR code, making it easier for the locals to access the internet.