Keyword Research: A Beginner's Guide to SEO
We all have been struggling somewhere in researching the proper keyword for our blogs. Keyword Research: A Beginner's Guide For Bloggers.
But first have to know what exactly it is ???
It is basically a pillar for a successful SEO Campaign. The ultimate goal is to find the most searched keywords by the people. Once you are done with it use them to create the content. Researching the proper keyword for writing the blog is time-consuming. It's more than finding the frequently searched keywords by the people every month. The thing you can do is group similar keywords together to create content that targets multiple keywords simultaneously. Keyword Research
It's not about how regularly you publish articles or quality of articles but its all about how smart you approach right keywords.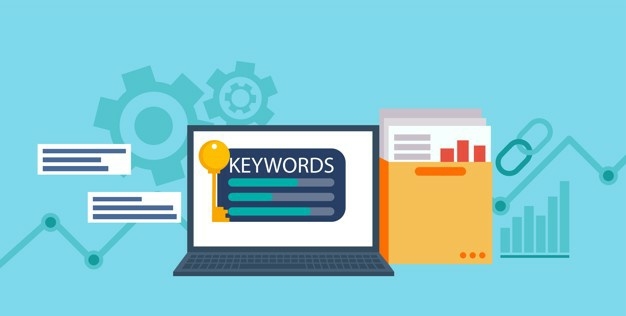 Let's see how can you search the keywords :
1. Traditional Method
In this, you can generate keyword ideas through a seed keyword. Basically what you have to do is to extract middle tail and large tail keywords that must contain your seed keyword. Keyword Research
This method works best for new bloggers they can find new keywords to optimize the content of the blog. It does not provide information about your competitors.
And that's the reason we had a second method.
2. Competitor based:
In this You will come up with the keywords your competitor ranked for. Once you are done with the extraction of keywords, you can optimize the content of the blog. Keyword Research
Think once about it while Your competitor gained the rank so should you. Also, you need to be a premium user for using this keyword tool and to conduct competitor based research.
As you know it costs a fortune.
For now, you need to know to determine the values of the keyword as per variables.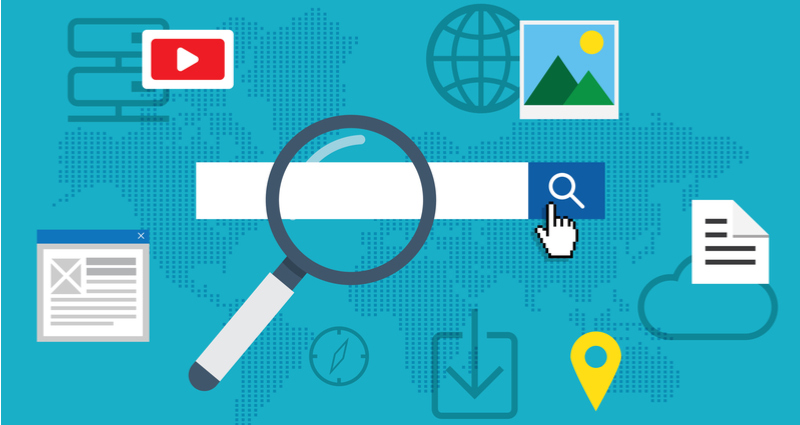 Factors of Keyword Research:
Here are the reasons why it is considered as difficult
No keywords are ever the same.
If they are the same still shares some unique identity.
People search for some keywords more frequently.
Keywords with high search volumes and low competition.
To do, you must analyze each keyword more efficiently.
Below are some factors; keep in mind
1. Search Intent
You must find the effective keywords that people frequently searched. For this, you need to understand search intent. By searching for it, you can drive more traffic on your blog. As a result of which there is an increase in the number of readers, subscribers. Keyword Research
There are 3 types of search intents :
Informational: People search for an informational keyword when they want to get to know the answer of the question. The search phrases come in the form of the question that is people want this information about the product. It is perfect for the bloggers whose ultimate goal is to share information. They just need to optimize the keyword. Keyword Research
Commercial: I'm pretty sure you might use google reviews as a second opinion before purchasing any product. You should use commercial keywords in your buyer's journey. Let us take an example of "best professional drones". The user wants to purchase the best. It would be best if you add affixes like it would be better
Best
Top
Cheap and economic
Review and performance
This helps to guide the customer for purchasing the best product. In return, you get the commission on each sell.
The third and last are :
Transactional: It helps you to guide from where and how can you buy the product.
Let us take an example of DJI Mavic 2 Pro as my professional drone.
Buy DJI Mavic 2 Pro
DJI Mavic 2 Pro deals
DJI Mavic 2 Pro discount codes
DJI Mavic 2 Pro shipping
It only shows discount coupon who really wants to purchase it
Let's talk about search volumes
It basically refers to number a times a person searches for a particular keyword in a month.
Ideally, you target the keyword which is highly searched. Its quite simple more searched keywords mean more chance of finding your site by people on google.
Let's refer to Advanced Web Ranking CTR's study
Suppose your keyword has a search volume of 2000 and rank second in organic search. It's 15% of 2000 is about 300 clicks. That's the number of visitors you can expect on your blog per month. Keyword Research
2. Keyword Difficulty
It is defined as degree of competition you have to face for getting higher rank.
Its has a crucial role while finding keywords. There are more competition in organic search. It is found that keyword with high search volumes ranks in top 3 searches on google ranks. That's why all want to part of it. So why don't you target keywords with low competition.
The lack of competition somewhere helps you to grow among top sites. They have very awful search volumes. Less than 100 searches in a month.
Long-tail keywords are of prime consideration in low competition. So that's why it is easy to rank with low competition keywords. Keyword Research
To take action to your blog you just need to answer question asked by the people. Hence, you need to find a long-tail keyword for content compilation.
How to do keyword research ????
You can opt for both paid or unpaid tools for searching. If you don't have a budget the free tools is suitable for you. The only drawback of free tools are you cant access the research process. Therefore it is best to go with paid as per my concern. They helps you to filter the keyword as per their ranks. Keyword Research
Let's begin with free tools:
How to use Google keyword planner for free
It's totally free to use. You don't have to spend a penny over it. All you need to have a google account
You will required to create an Adwords campaign. Here's an important thing
You had to select "What's your main advertising goal"? Click the small "Switch to Expert mode" link instead of choosing any of these three options. Select create a account without campaign option and then continue to proceed.
Congrats .. you are done with it. Now click on the explore account to visit next page
How to use Google Keyword Planner
Discover new keywords : It helps you to discover more and new keywords.
Get search volumes and forecast : In this you will be able to find the search volumes of keyword as for their future performance.
Let's explore it in more detail
Discover new keywords: You just had to enter phrase or URL related to your business .
Enter the single words related to your product.
You may enter phrases like " seed keyword" get a list of phrases related to it .
URL related to your business. The good about it you are not limited to a certain number of words or phrases. But the bad thing is Google won't show more than some thousands of words per search.
Keyword Overview
The process of Ubersuggest is divided into 3 sections
Overview
Keyword Ideas
SERP Analysis
Let's take an example of skincare
The overview looks like
Keyword Ideas:
The second part of its were Idea Section
The keywords generated are on the basis of AdWords recommendations and google Suggest.
The best part of it, it suggests estimated visitors counted on the basis of rank.
You might aware of the fact that it ranks from 1to 100. The final feature of it is filtering.
Here you can easily filter keywords as per your data reference.
As there are too many results you can include or exclude words as per your choice.
SERP Analysis
It basically shows the top ranking website for a particular keyword.
How to do Keyword Research With SEMrush
It is one of the most popular search engines for keywords. First, you need to create an account if you don't have it.
The overview tab looks like this. Here you find a search bar in which you have to enter the subject or topic to search keyword. Let us take an example of skincare
Organic Search
It notifies how many people search for the keyword and how many websites are ranked it quite seems competitive.
Paid Search
It shows if any brands or company bidding costs for the keyword.
CPC Distribution
Average CPC term based on any particular country.
Trend
It is one of the best features while researching for a keyword. It gives important information so that you get to know your position in the ranking.
Phrase Match and Related Keywords
There is significant research showed
It is almost impossible to target similar types of keywords.
How to Use SEMrush Phrase Match Option
It is an excellent option when you know your target.
Broad Match: The broadest range of searched keywords.
Phrase Match: It shows the exact phrase of the searched keyword.
Exact Match: It shows exact keywords
Related Keyword: Highly related to the seed keyword.
When you look SEMrush keyword you will find this
Keyword volume
Keyword trend
Keyword difficulty (KD)
Cost per click (CPC)
Competition
SERP feature
Results in SERP
It's all about keyword research
Why You Need to Start Using SEMrush Today
It is one of the best SEO tools and used by many bloggers around the globe. It offers accurate keyword research details.It is used by more than one million people and has billion of data.
It helps you with following
Keyword research
Content research
Backlink analysis
Competitor's research
Find out the traffic of any website
Domain comparison
Detailed website audit to know if your website issues and how to fix it
If you are really serious about SEO, you can try its 30 days of free trial.