Best Free VPN Chrome Extensions. One of the most widely used web browsers is Google Chrome. This browser is used every day by millions of people worldwide. Chrome extensions can be installed to increase this browser's functionality. Finding a reliable and cost-free VPN for Google Chrome can be difficult because the internet is flooded with phony and dubious software. Even reputable VPNs are susceptible to latency, bandwidth limitations, and data loss.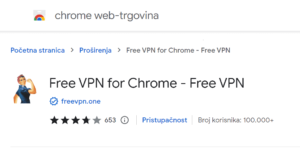 You might need to use a VPN in a variety of situations while using the Google Chrome browser. Be it for watching that highly anticipated Netflix series you've been waiting to see, or for unblocking a website that is blocked in your area. Nowadays, there are hundreds of thousands of Chrome extensions accessible, making it difficult to select the best ones for your browser.
List of 12 Best Free VPN Chrome Extensions in 2022
1. Hola VPN
The best free VPN service currently available is called Hola VPN. It has already been downloaded by well over 200 million members as of right now. Despite being mostly free, it does have a premium edition with additional features.
The VPN is generally straightforward, easier to setup, ad-free, and user-friendly. In addition to that, you get better internet connections and your identity is completely hidden. You can stream media and unblock CBS with it.
2. Windscribe 
The users of the Chrome browser are the only target audience for Windscribe. It functions by encrypting data packets sent and received online. It also protects your private information, including passwords, downloads, SMS, and messages. Utilizing it increases protection and security while also preventing hackers and ISPs from learning about your online activities.
Best 5 Text-to-speech Online Converter Website List
3. CyberGhost
Another excellent free VPN addon for Chrome is CyberGhost.11 million people globally, 260 million tracking attempts, 150 million advertisements, and 210,000 malicious websites are all blocked by CyberGhost. It has 850 servers spread out over 30 different nations.
The VPN service is free for Chrome users, easier to set up, and operate. It protects user data transmission with AES 256-bit encryption, allowing users to access the internet without worrying about eavesdropping, online tracking, or hackers.
4. TouchVPN
TouchVPN has 2,968,800 subscribers and provides a completely free VPN plugin. Its main advantages are complete privacy, no bandwidth restrictions, availability for free, and the option to lock and unblock at any time.
In general, it is able to access websites that are restricted by institutions like governments, workplaces, and educational institutions. It protects your name, passwords, and other personal information while also deterring hackers.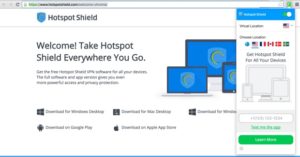 5. VeePN
VeePN is a free service that uses the Chrome web browser. It is limitless in scope and offers consumers superior privacy and security. It currently consists of more than 2,500 servers that are dispersed across the globe.
Together, the services give you worldwide access to protected and unrestricted browsing. By hiding users' identities while it is in use and unlocking geo-restricted content and services, it enables users to enjoy seamless anonymity.
6. Urban VPN
Urban VPN is designed to provide unlimited bandwidth and faster access. It utilises a vast network of quick VPN servers dispersed over 21 sites.
Fast activations, unrestricted bandwidth, hassle-free downloads, IP masking, and a large number of servers located all over the world are just a few of the services it offers.
7. Browsec
Around 2 million subscribers globally trust Browsec. It is simpler to operate and has a presence in four virtual locations, namely the Netherlands, the United States, Singapore, and the United Kingdom.
Any site can be accessed by its users from any place. As a result, consumers' privacy is improved while their data is protected from potential hackers.
8. Setup VPN
Setup VPN is a Chrome-compatible VPN extension that is totally free to use. It grants, among other things, bandwidth, 100% free servers, and infinite speed.
It has been used by well over 901,453 subscribers thus far. Regardless of your level of IT expertise or lack thereof, you can utilise our service entirely free of charge and without any technical knowledge.
9. Hoxx
Hoxx is a brand-new player in the VPN market and provides a free VPN for Chrome. Because there hasn't been any advertising for the service, it isn't yet broadly known. It is still really stunning, though.
Out of all the plugins we have evaluated so far, its free plan offers the quickest servers. Among other things, it offers 1024-bit end-to-end encryption, unrestricted server switching, 50 server locations overall, and prevention of WebRTC leaks.
10. HotSpot Shield VPN
Chrome VPN HotSpot Shield has several restrictions but offers outstanding protection capabilities. The 500MB daily bandwidth cap might not be enough to use torrents or stream videos. The free version is only adequate for daily browsing for about 8 hours.
One of the fastest free VPN services, the proprietary technology of this application provides speed optimization. The technology speeds up the connection without compromising security by compressing user data and decreasing the VPN's lag.
11. TunnelBear
The best VPN for Chrome is TunnelBear, which uses AES 256-bit encryption by default and is appropriate for users who only want to encrypt browser traffic. However, unless the user purchases the commercial version, TunnelBear won't encrypt other types of traffic on the device.
If you don't like that basic black and green hacker-like look, the program will impress you with its great design and vibrant colors. Working with five devices on one account is available whether using a free or premium version.
12. ZenMate 
Another respectable free VPN for Chrome extension is ZenMate. It aids users in avoiding unwanted tracking around the Internet.
The programme allows users to create a false virtual location and encrypts browser traffic. 30 server locations are supported by ZenMate, including those in the US, a few European nations, Singapore, Brazil, etc.