Tip Yourself Review: – New Way to Save Money 
Saving! It sounds heavy, but it is straightforward to do. All you need to do is to cut short your unnecessary wants for a time-being, and then you can enjoy your life according to you without going in debt. Below are the Tip Yourself Review: A New Way to Save Money, But Not Without Flaws.
Tip Yourself?
What is Tip Yourself? How does it work? So many questions should have come to your mind. But no worries! Here is the answer to all.
Tip yourself is a money-saving app that helps a person to save money as much as he can. It was founded in 2015. It lets a person save money by reaching its goals and give a reward to themselves for successfully completing the task. The basic account is free, and it allows the user to create two tip jar to save money for different purposes. Tip Yourself Pro is a premium version of the same app that will enable you to create ten tip jars for ten different saving purposes. Sounds Exciting, right! How to make money on Pinterest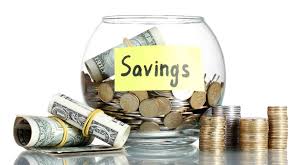 Finding a tipping jar for yourself
Tip Jar facility is linked to your checking account and is insured by the Federal Deposit Insurance Corporation up to the legal limit through Tip Yours elf's partner, NBKC Bank, which holds the funds in your Tip Jar. The accounts are secured with 256-bit SSL encryption — the same protocol that's used by banks. Once you link a checking account, you can only withdraw to that account. Tip Yourself Review: A New Way to Save Money
Doesn't it sound Protective and secure?
Positive Points
The advantages of this app will encourage you to install it and use it correctly. Some of the benefits are as follows:-
Easy to operate: – This app is straightforward to use. You need to sign in, and then it will take only a few minutes to know about it. Tip Yourself Review: A New Way to Save Money
Free Sign up: – You can install the app on your mobile phone and sign up in this app for free. The Premium version of this app requires money, which also provides you with better facilities. Tip Yourself Review: A New Way to Save Money
Saving habit: – It will help you to develop a saving habit. It means you will avoid overspending money on unnecessary things.
Follow inspirational quotes: – You can follow motivational quotes and develop your morals.
Reward facility: – You can set a goal, complete it, and then reward yourself for the same.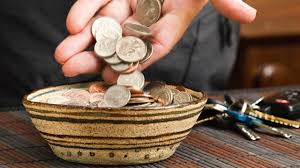 Negative Points
Technology is not perfect at all. Along with positivity, it brings some disadvantages also. Listed below are some problems to this app. Read it out. 15 Budget Tips to follow your Money the Right Way
Time taking: – This app uses Automated Clearing House facility, which usually takes three days to complete. Tip Yourself Review: A New Way to Save Money How to start saving money right now?
No interest: – In the tip jar, no matter how long you hold your money, you won't get attention for the same. So there's no interest facility. Tip Yourself Review: A New Way to Save Money
Distracting feed: – No doubts. The motivational quotes will encourage you as well as saving money quotes can improve your habit, but it is very time taking to scroll and read the quotes. Tip Yourself Review: A New Way to Save Money
No Good customer care service: – People feel difficulty in making contact with the company or lodge complaints against it. So there are no excellent customer care services provided by the company. Beginner guide to for Tiktokers
Find a way for yourself | Tip Yourself Review: A New Way to Save Money
Hence, it is evident that this app has its own advantages and disadvantages. The tip jar facility helps you to encourage save more and more and reach your goal and tip yourself for the same, whereas there's no interest given to you no matter how long you hold your money in the tip jar. In the broader picture, yes, this app should be used once by everyone, and then only you may figure out if it is right for you or not. Tip Yourself is an excellent app for developing a saving habit in yourself.