Gameloft games
Gameloft is a French video game company that creates great games for all platforms (Android Phone, Windows Phone, iPhone, and Windows PC). Gameloft was founded in 1999 and has grown to become the market leader in the development and publishing of games for mobile devices. So, they own many famous game franchises and their licenses, and now Gameloft is bringing them to the mobile environment. Although they will need to change some features to suit mobile gaming, the original styles remain. Many of these games can be played on all platforms, such as Windows Phone, iPhone, and Windows PC. We also mentioned the best laptops to play with anytime, anywhere in the real world. Gameloft offers offline games with adventure and action. Gameloft has a list of great games and most of the users love to play Gameloft games. Gameloft creates games with impressive graphics.
Personally, I love to play games. So, I can confidently say that some of Gameloft's action and puzzle games are great. When we talk about the other games, Gameloft games have many types of games (action/adventure, racing, puzzle, etc.). Here we have a list of the best action games from Gameloft with stunning graphics and realistic sound quality. When you start playing Gameloft, you will get a lot of interesting levels with different levels of difficulty. Gamers can play Gameloft action games like real gamers. When you start playing the Gameloft game, you will find that there are many players who want to do better than you on a multiplayer platform. The list of the games is here:
Order & Chaos 2: 3D-MMO-RPG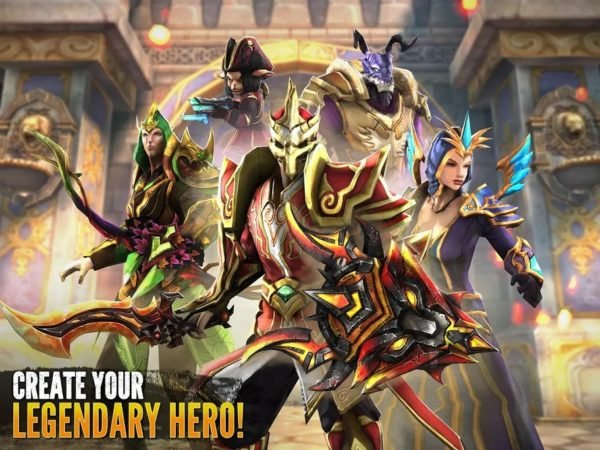 Order & Chaos 2 is one of the most popular MMO-RPG games on the Play store (MMO-RPG stands for massively multiplayer online role-playing games). You can participate in an epic adventure with your character to save the world. You can play alone to complete missions and missions fighting other players, or team up with your friends to conquer the toughest dungeons. Order & Chaos 2 has amazing 3D graphics and a diverse NPC system and many powerful monsters. Also, the plot of Order & Chaos 2 has nothing to do with Part 1, so it will be easier for newbies to follow suit. Gameloft games
Gangstar New Orleans Open World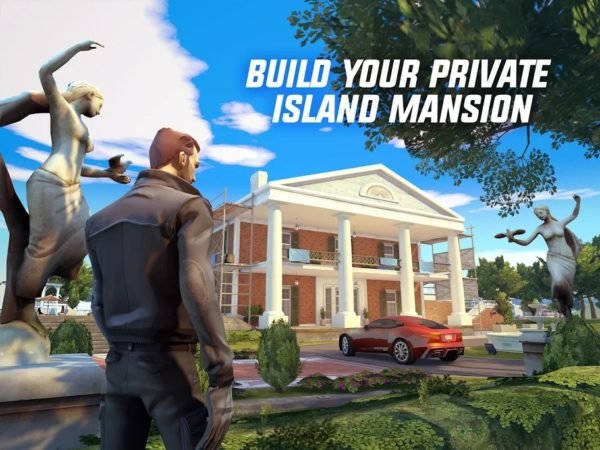 This is one of the oldest games from Gameloft, which was very famous for the combination of folding phones and Java. Play New Orleans in the 70s and 80s, starting a humble crime and using your relationship and skills to complete missions and become a New Orleans legend. With a huge map and tons of weapons and cars, you have all the tools to enter the huge city. You can also become the most powerful in a region and use the in-game Turf Wars feature to fight other clans to protect your territory. If you are a fan of The Warriors, True Crime, or Grand Theft Auto, give it a try. Gameloft games
N.O.V.A. Legacy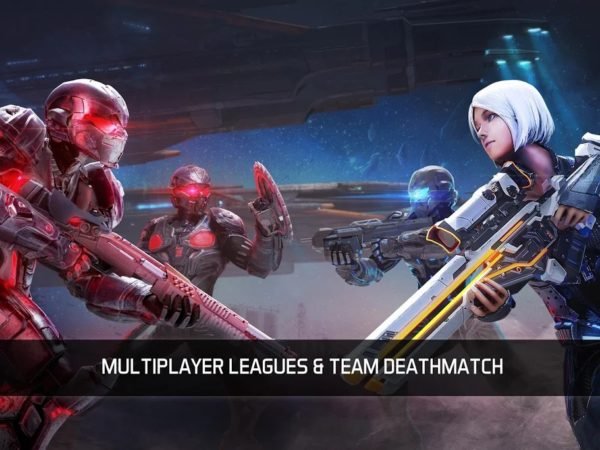 The legend of FPS has arrived on the phone. This is a futuristic fantasy game about an intergalactic war between humans and space monsters. With vivid 3D graphics and cool weapons, N.O.V.A. Legacy promises a wonderful gaming experience. NEW STAR. Legacy has a total of 19 missions and users can also play with 5 other friends in PvP mode. Gameloft games
Asphalt 9: Legends – New arcade racing game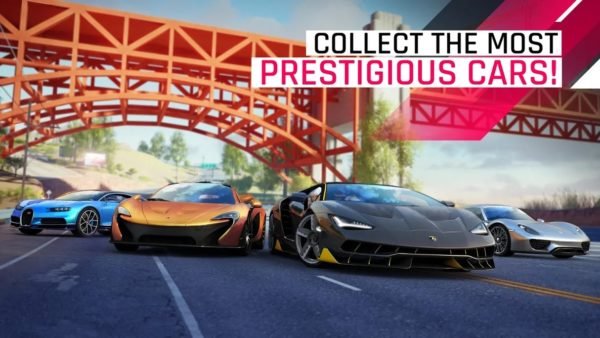 After a long wait, Asphalt 9: Legends finally appears. While there are no changes to the game compared to Asphalt 8, Asphalt 9 has better graphics that are said to match the quality of the console. The race is clearer and more authentic and the nitro effect is also more striking with the colorful windscreens that surround the bodywork. Let's join Asphalt 9 to become the king of the race. Gameloft games
Modern Combat 5 – eSports FPS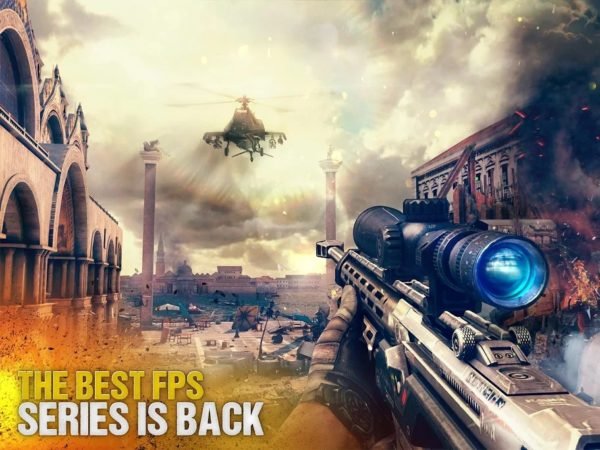 Modern Combat has attracted a large number of fans over the past four seasons, which is why Modern Combat 5 has now received a lot of attention from the gaming community. He plays Phoenix as a member of the counterterrorism team and participates in campaigns from Italy to Japan. The outstanding graphics are the main reason Modern Combat keeps its fans. Gameloft games
Blitz Brigade – Online FPS Fun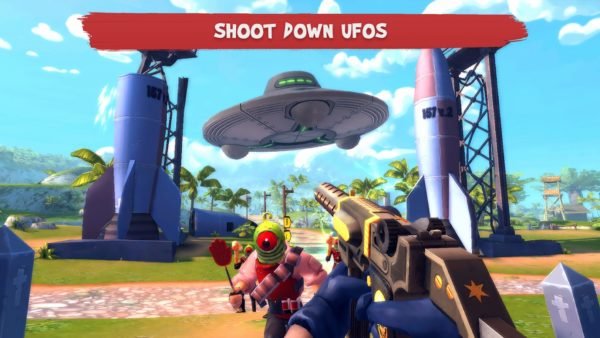 Another FPS game from Gameloft has joined the rifle party with his brothers. Regardless, this game will be updated to become a direct rival to Valve's Team Fortress 2. With distinctive graphics, Blitz Brigade still attracts many gamers who want to experience fun and unique FPS gameplay. Gameloft games
Dungeon Hunter 5 – Action RPG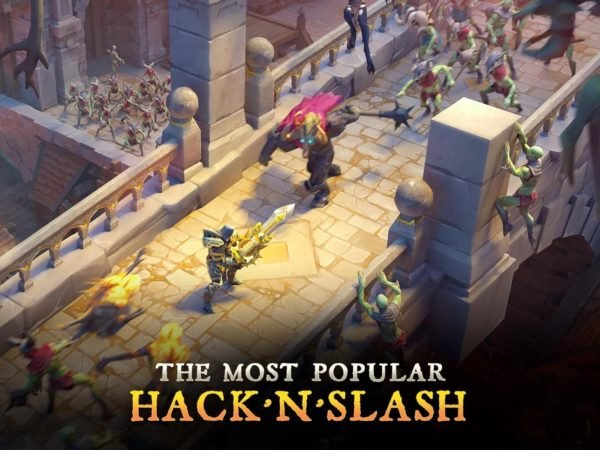 Dungeon Hunter is very popular among gamers who like action RPGs and is now released on mobile devices to attract more players. Dungeon Hunter 5 – Action RPG has beautiful graphics and an excellent combat system that shows the high investment of Gameloft. Players can choose to play solo or online co-op with friends to explore the story and the expansive map. If you've played Diablo and Dungeon Explorer before, Dungeon Hunter 5 – Action RPG could be your next perfect pick.
Little Big City 2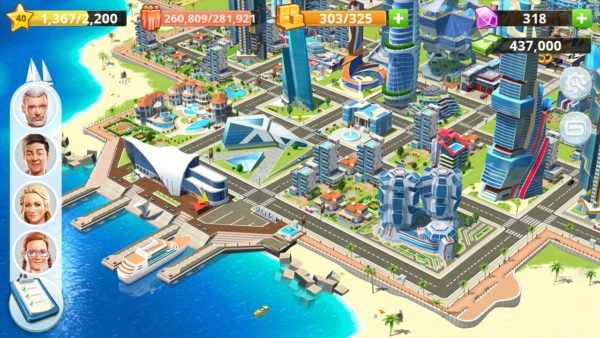 If you are a fan of strategy games and want to build your own world, Little Big City 2 is a wonderful place to experiment and explore. Players will be responsible for helping the mayor and his device turn a pristine island into a living paradise by creating gardens, towers, roads, ports, runways, airports … and more with stunning 3D graphics and realistic effects. Your choices will have a great impact on the development of the island. Gameloft games
Gods of Rome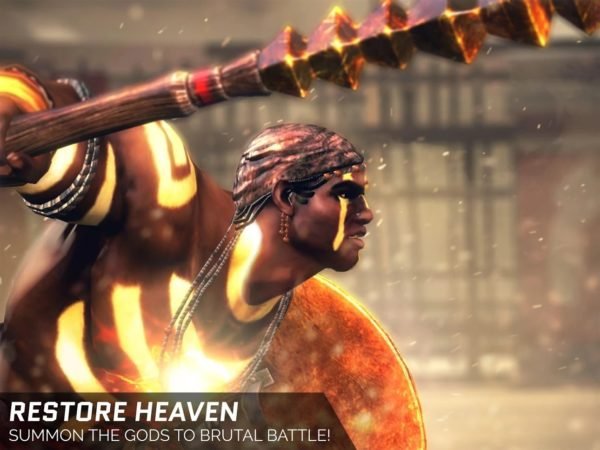 Gods of Rome is a fighting game with a great graphic design and a remarkable sound system. Although it can't be compared to Guilty Gear or Street Fighter, the intuitive controls and fast, fluid action, which is not common in a mobile game, were astounding. Choose one of more than 50 heroes and explore the engaging story about the myths of the Greek gods. Gameloft games
Order & Chaos Duels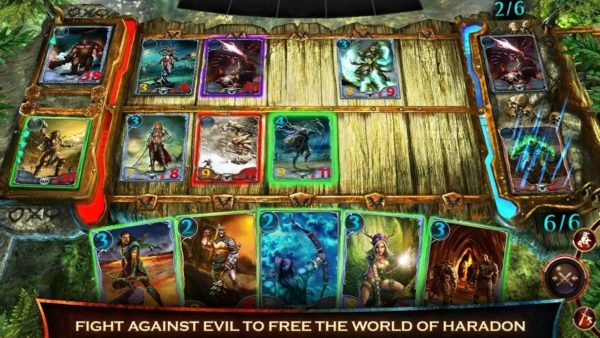 Order & Chaos Duels is a collectible card game. The graphics in Order & Chaos Duel, like other Gameloft games, is excellent. All the characters in this game are beautifully designed and highly detailed. The cards also create a feeling of authenticity. However, the combat effects in the game are a bit simple but fascinating, which makes it suitable for this game. You won't be disappointed by the interesting story and exciting new gameplay. Gameloft games