Top 6 Websites to Watch Chinese Dramas with English Subtitles
Websites to Watch Chinese Dramas with English Subtitles. In comparison to other nations, China is reported to create a large number of dramas. It has also eclipsed Korean dramas in terms of popularity over time. As a result, there are more websites where you may watch Chinese dramas with English subtitles in order to meet the demands of the previously established and constantly expanding audience.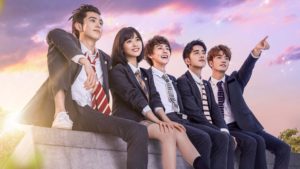 Watch some of the top Chinese dramas and share your insightful thoughts with us regarding the never-ending argument about the superiority of Korean dramas and Chinese dramas. Here are some great websites that offer a wide variety of Chinese dramas with English subtitles for free viewing and downloading.
12 Best Sites To Watch Turkish Series with English Subtitles
Top 6 Websites to Watch Chinese Dramas with English Subtitles
1. Viki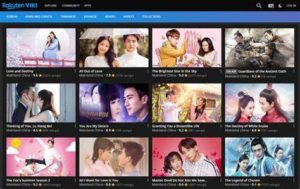 Viki is a free, legal VOD (Video-on-Demand) service with a sizable collection of Asian dramas, films, and TV series available for streaming. The most well-liked, recently published, and top-notch Chinese dramas with many language options can be found there (English, French, Spanish, Hindi, and many more). You may access all of the information without logging in or creating an account. Viki does not, however, support offline video viewing.
2. Fall Drama
Another excellent website to watch Chinese dramas is Fall Drama. This free website has the advantage of categorising all the dramas by genre and displaying user reviews for each one.
3. Dramacool & Dramanice
Many Asian drama fans also adore Dramacool. And it bases its appeal primarily on its enormous collection of Asian films and TV shows with English subtitles. It routinely maintains its database so that numerous new drama episodes are quickly posted to its website after they have been broadcast. You can search through all of the dramas in the Drama List and sort them by nation, status, year, and genre. You can ask their team staff for the drama you desire if you can't locate it here. Chinese drama watching and downloading are both not objectionable on this website.
4. Newsasian TV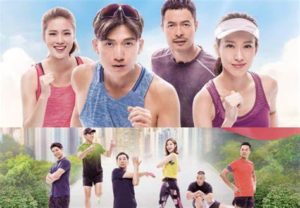 Visit this website to view any type of Cdrama of your choosing, but beware of the site's excessively obnoxious advertising. Therefore, to improve your browsing experience, install an ad blocker on your browser.
5. You Tube
Nowadays, producers have started uploading the legal episodes of plenty of Chinese dramas like – Winter Begonia, The Guardian, etc. However, they sometimes skip releasing them with subtitles, and it disappoints Cdarama lovers.
6. KissAsian
Many Asian drama fans are familiar with the name KissAsian. It has a reputation for providing high-quality, currently airing popular series as well as numerous classic Chinese dramas in English subs for free streaming. Additionally, all of the content on KissAsian can easily be seen on many streaming servers. Additionally, you may easily download all of the episodes of the C-drama you desire from this site.