Valorant Game Stats Tracker: Which One Is The Best?
Without a question, one of the most popular FPS games available today is called Valorant. When compared to older games like Counter-Strike: Global Offensive, which has been around for almost a decade, it is still a comparatively recent title. However, despite a sizable player base requesting them, a few obvious features aren't included in the game.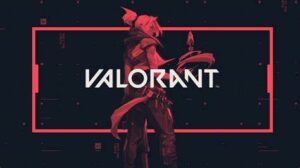 Players are taking Valorant seriously even though its popularity is growing and its esports scene is expanding rapidly. When it comes to metrics, serious gamers are quite excited. They track their friends' data in addition to their own to see how they are progressing. You need a solid tracker if you're serious about Valorant and want to keep tabs on your friends' stats. There isn't a Riot API accessible right now to monitor Valorant's statistics. To keep track of the in-game metrics, you must install a third-party add-on like Overwolf.
What are Valorant Stat Trackers?
Stat trackers perform precisely what their name implies: they monitor your in-game statistics and offer a breakdown of the gaming elements that could use some work. The statistics include both general information like victory rate, headshot percentage, etc. and some sophisticated information like an examination of your recent games' gameplay to determine your preferred approach.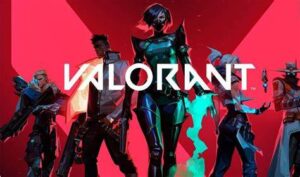 You must sign in with the Riot account you use to play Valorant in order to use a stat tracker. Additionally, you must give the tracker permission to access data from your Riot account. Riot will outline all the permissions the app needs to protect your account before you provide them.
List of Valorant Stat Trackers
1. Overwolf's Valorant Tracker
The real-time stats it displays of your teammates are the strongest feature of Overwolf's Valorant Tracker, which far outperforms other tools. You may check each player's K/D ratio, win %, and recent W-L record as soon as you enter the agent choose screen.
Additionally, Overwolf offers a huge number of community guides built into the platform that let you access insider information that other players are learning from all over the world. The real-time statistics that assist you to determine your odds of winning are Overwolf's cool feature. Although Overwolf has a lot of capability gaps, it is still a useful tool.
2. Tracker.gg
Another fantastic Valorant stat tracker that I adore is tracker.gg. The public guides are this Valorant tracker's most distinctive feature. You can publish the guides to Tracker.gg if you discover a killer peak position, an odd Viper lineup, or simply the best shock dart bounce ever. While you gain special honours for your profile, other players will learn a new trick or two. This is what distinguishes Tracker.gg.
3. ValorantStat.xyz
A programme called ValorantStat.xyz places a lot of emphasis on the value of unique playstyles and aids you in using your abilities to their fullest potential in order to win games. You receive all the fundamental information, such as your performance on particular maps with particular agents, weaponry, and team configurations. It also explains some of the aspects of gaming you should pay particular attention to.
Additionally, ValorantStats.xyz's sophisticated algorithm produces insights following each game you play. This report provides you with a summary of your performance relative to past games as well as both your positive and negative actions.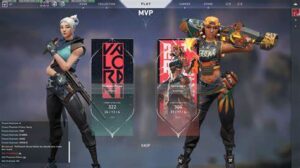 4. Dak.gg
The battleground data statistics are the main emphasis of this valiant stats. To use this and view your statistics, sign in using your Riot ID; once you do so, your profile will become public. It's a respectable valorant stat, although it lacks some of the features offered by the other trackers. Dak.gg does offer some helpful data and an evaluation of how well your most recent matches have gone.
5. Valking.gg
You can access your profile at any moment with Valking. Mobile devices were taken into consideration when designing the Valorant stat site. Various global data for Valorant is also available, including Ranked Distribution, Agent Winrates and Tier-Lists, or specific Agent Attacker/Defender Winrates. Every few hours, global statistics are updated, so be sure to check them out following a new patch that introduces buffs or nerfs.
6. Valoperf
By enabling users to monitor their game statistics through the Riot Valorant API, ValoPerf was designed to give Valorant players extra insight into their skill development. They let Valorous players monitor their development. Because so many websites currently only offer genuine player statistics, it is essential.
Conclusion
An in-game tool called a valorous stat tracker allows you to keep track of all your numbers in real-time. They evaluate how well you perform. The visual analysis of your game, which includes information like match history, most frequently used agents, weapon usage, headshot %, and win rate, might help you determine how well you're doing. To calculate your chances of winning the match, some heroic stat tracker additionally examines the public stats of your rivals and teammates.