Vyommitra – The Humanoid for ISRO's Mission Gaganyaan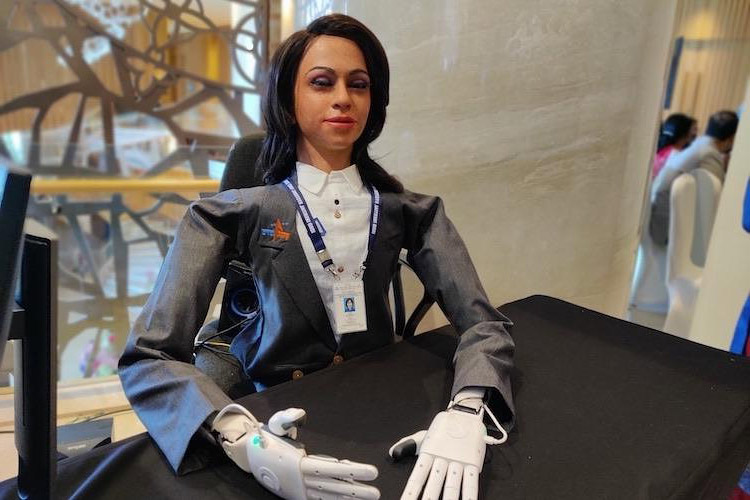 Vyommitra- the humanoid for ISRO's Mission Gaganyaan
Indian Space Research Organisation (ISRO) named its first human space vehicle program Gaganyaan. The initial study of Mission Gaganyaan had begun way back in 2006 under the name "Orbital Vehicle." However, its recommendation was made even before- in 2004. Gaganyaan will be launched in December 2021 with the help of Geo-Synchronous Launch Vehicle Mark-III "Bahubali," which is India's most heavy launch vehicle. The Chairman of ISRO K. Sivan declared earlier that the spacecraft would be sent to Space for a minimum of seven days by 2022.
One of the prime ministers have said so
The Prime Minister had commanded to send the Indian astronauts to Russia for their training. These astronauts are supposed to be picked from among test pilots in the Indian Air Force and will be traversing to Russia for 11 months in the third week of January 2020. After their training, they will receive module-specific training in India as well. It is significant to note here that all four astronauts selected are men. However, last year, ISRO had declared that they want to include women in this mission.
Making Gaganyaan success is very important for the country. This is because if it is successful, India will become the fourth nation to have sent a human-crewed mission to Space.
 wifi-calling-technology-that-ties-people-around-the-sphere/
It is the leading gain in the human condition and mind
Therefore, for making this mission a success, ISRO has undertaken a number of initiatives. The food for the astronauts has begun getting developed by the Defence Food Research Laboratory.  The second and most important initiative taken by ISRO is the development of the half-humanoid- Vyommitra.
It is the word which conveys rightly
The name "Vyommitra" is derived by a combination of two Sanskrit words- 'Vyom' and 'Mitra.' The former means 'Space' and the latter, 'friend.' It is essentially a robot that can speak two languages- English and Hindi. As mentioned earlier, all the astronauts for this mission are men. However, this half humanoid is a woman. She is now considered as the first 'woman' astronaut to be traveling to Space.
22nd January 2020 has become an essential date for India. It is on this date that ISRO unveiled Vyommitra in front of a massive audience at an international gathering. It was mostly an inaugural function with the title 'Human Spaceflight and Exploration: Present challenges and future trends.' It is here that Vyommitra introduced herself to the Chairman of ISRO- K. Sivan. She said, "Hello, everyone. I am Vyommitra, the prototype of the half-humanoid, been made for the first uncrewed Gaganyaan mission."
The future is right here
Further, Vyommitra does not have legs. Wearing a uniform with an ISRO Identity badge, Vyommitra is a robot seated at a desk.
 apples-home-pod-review-and-features/
The creation of Vyommitra was the product of the year-long hard-work of the scientists at Thiruvananthapuram, ISRO's Inertial Systems Unit. Two uncrewed missions- one, a year ahead of Gaganyaan, and the other six months ahead of it- will be undertaken in December 2020 and June 2021, respectively. Vyommitra will fly in them. The idea behind it is to send her as a part of test flights to monitor how she, and later the astronauts will respond to the life support system in zero-gravity conditions outside the Earth.   
One of the best places to collect
There a number of tasks the robot can do. It can imitate most of the human body functions and can recognize other humans. She can also respond to issues and queries.  An essential task that it can undertake is handling switch panel operations. She can also take up other positions according to the requirements of the launch and take commands. The most surprising task performed by her is her ability to detect climate changes, and in the time of need, she can even alter the air condition.
This creation has, therefore, created an eternal sensation. Her witty and smart responses have also caught immense attention all over the world. Further, her ability to stimulate bodily functions has taken everybody by surprise. It is a proud consequence for the country.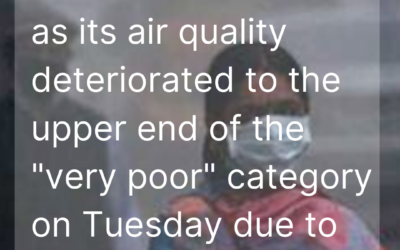 How to Write a Performance Evaluation Self-Assessment Employees find it tough to complete their self-evaluation, and people find it difficult to talk about themselves or know what to focus on at times. People find it uncomfortable to congratulate oneself most of the...