What is Jio Fiber? | What is jio Fiber service ID?
Jio Fiber is a truly groundbreaking product. After experiencing great success, Jio introduced the jio Fiber hotspot device. Reliance Jio! was known as Jio GH Fiber. After that name was changed to jio Fiber currently known as jio Fiber Jio Fiber was created with the intention of bringing the internet to everyone. 
You have access to Jio & other Premium OTT Apps with JioFiber's ultra-high-speed internet up to 1Gbps. Aside from this, a JioFiber customer has access to a number of other capabilities, including TV-to-TV calling, Jio Security, home networking, and many more. Customers can get speeds of up to 1 GB, ranging from 100 Mbps.
Along with this TV setup box, a landlord connection is also provided, allowing Jio Fiber to be connected to the set-top box. This box allows access to not only standard TV channels but also services like Amazon Netflix and JioCinema.
JioFi 2 vs JioFi 3 vs JioFi 4: Which is Better? Differences, Similarities & More
What is Jio Fiber?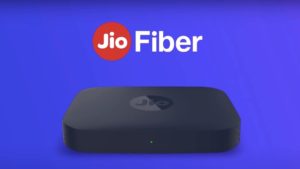 Services for Jio Fiber Broadband You have access to this high-speed internet. Compared to your mobile phone, this will provide many times faster speeds. In addition to free HD voice calling and HD Calls Anytime and Anywhere across India, you will be given high-speed internet up to 1GB per second in this.
You may also use the TV video calling capability with Jio Fiber. On TV, you are free to make as many HD video calls as you want, using a lot of data. You have the choice of TV Plus, which allows you to stream a wide variety of TV episodes from services like Netflix and Amazon, as well as home networking, which makes it simple to transfer files between laptops and other devices. If you enjoy playing games, Jio Fiber offers the option of completely free gaming.
JIO Fiber service ID: What is it?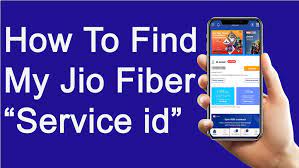 Because the Jio Fiber service id serves as the connection's identity, anything that can go wrong with the connection can be fixed by reporting about it. How can you create a Jio Fiber ID if you don't know what it is? then continue on for step-by-step instructions on how to create a Jio Fiber ID and password.
Before I can launch the My Jio app, you must first download it to your phone.

Then, select "menu" and then "profile" and other options.

After that, select Email under Edit Profile. You must now enter your email address here.

Click the OTP after that!

You then need to launch the Gmail app. You can generate an OTP right here. You must copy it before entering it in my Jio app.

Open the Jio Cinema app to obtain the password.

Click Sign in from the menu to log in.

You can tap on the option to sign in with your Jio number here.

Choose Forgot password once more. your email address Select "Continue"

Type in your Jio phone number and select "create OTP"

An OTP will then appear on your phone, which you must enter.

Following that, a space will appear for you to input your email address. You must select Set Password.

After that, you must enter your password and confirm it by tapping on Singh.

Following that, a link will be delivered to the email address you provided, and you must click it within 24 hours to validate your identity.

By visiting the Gmail ID and clicking the link, you must validate the ID.

Your ID has now been generated.
JIO Fiber set-top box: What is it?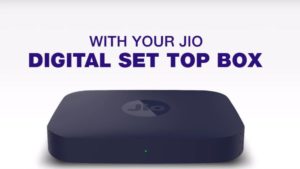 In essence, it functions similarly to a wireless router you may use to connect to a device. You can simply connect in and start using the Jio Fiber set-top box once you have internet access. It is merely a little router. It has its own SIM card inserted.
You need to recharge, and after its battery is charged, you can use it without any issues for six hours. With this, connecting 10 devices is simple, and you can access fast internet. Without a hitch, things can change from time to time depending on the locale and your internet package.